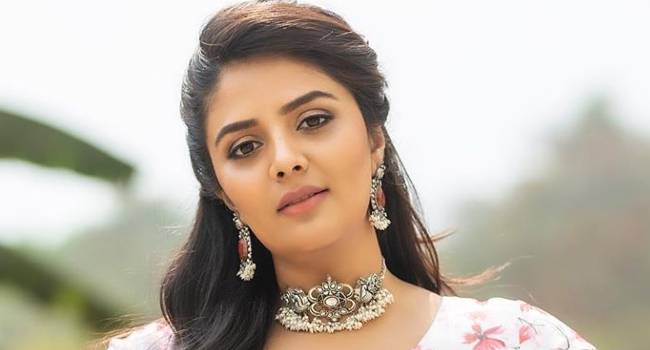 Vivacious and beautiful Sreemukhi is a heartthrob for youngsters. With the shows like 'Adhurs', 'Super Singer 9', 'Pataas', Sreemukhi became a household name. Sreemukhi, the most popular face on Telugu Television, is celebrating her birthday today in a quarantine style.
The beautiful girl is enjoying her time during lockdown by exploring new things like content creation for YouTube. In this exclusive chat, Sreemukhi opens up about all things about life and career. Read on….
What have you been doing lockdown?
Since the lockdown has begun, I have been spending time with my brother. Also keeping myself busy by doing household chores. On the professional front, I have also started a YouTube channel lately and I am spending more time writing content, editing them with the help of my brother.
How are you going to celebrate your birthday during this lockdown?
I have never been a girl of celebrating the birthdays with pomp with the sole exception of last year's that was celebrated with my industry friends in a big way. But my friends who reside in the radius of one kilometer from my home have decided to drop by to wish me. I don't have any specific plans, maybe I catch up with my friends over the phone, or prepare a dish something that I like.
You have been working constantly for many years not taking a long gap. How are you coping up with this non-working period?
True. I used to work for nearly 28 days a month. Post 'Bigg Boss', I have become choosy, preferred quality work over quantity. Somehow I am not making a big deal about lockdown since I am exploring content for YouTube. Plus, I have always been a person who handles any situation.
Have you put on weight or lost during this phase?
Initially, I lost 5 kgs of weight. Cheat days are allowed during birthday week, right? I have been binge eating all my favorite 'stuff' all through this week. I will start working on my fitness again.
Did you expect that you would become such a popular face on Television with lakhs of fans all over Telugu states?
No one expects it. Life has changed in the last four years, all thanks to TV. I am just forever thankful for the production houses or channels that have given me work and fame.
What is the best part of being a celebrity and what is the negative part?
The best part is so many people owning me as their family member across two Telugu states. I must have had done so much 'punyam' in my earlier births. Coming to the negative part is that you bound to lose your private space. Even petty aspects of a celebrity's life become a piece of news. Sometimes I feel I have lost my freedom a little.
There have been many rumors about your love life? Are you seeing anyone?
Rumors are quite common when you are part of the showbiz and especially when a girl like me who always appears on the TV screen and visible on social media. I have never cared about them. Am I seeing anyone? Well, from the past four or five years, I have continuously been working and this is the crucial phase of my career. I have been spending more time on the sets than at home. I really didn't get time to see men, or to explore possibilities of maintaining a committed relationship. I am not seeing anyone right now.
Will you go for an arranged marriage or love marriage?
I have always wanted a love marriage. I turn 27 today (May 10), so my perception also changed a bit. But if love happens, I will also make it a point that my parents accept it wholeheartedly. So, it will be a love cum arranged marriage.
Are you a great cook? If so what are you best at preparing?
I don't blow my own trumpet but my best friends or family members who had tasted vouch that I am a good cook. I enjoy cooking, it is a great stress buster. I like preparing veg dishes mostly. I am best at making Chicken curries and Dal items like mamidikaya pappu.
Will you act in web series?
I am game for it. However, if I step into this OTT space, I want the best. I don't want to compromise on the script. I am waiting for such a strong script that would leave a mark of my own. Perhaps, I should look out for them after the lockdown ends.
Why did you stop doing films?
I have not stopped doing films. Television has kept me busy. At one time, I had done six shows – 2 daily shows and 4-weekend programs – at a time. The work on TV has made me not to look elsewhere, as money, fame and brand name have come.
I have never planned to be part of the glamour industry. I was pursuing studies (BDS), I got an offer to be an actress and anchor. Never was it in my wish list to be an actress. I love TV.
You have also been linked with your co-anchors. What do you say about those reports?
I have never reacted to them. It is part of the game. I am an open person. If I was really seeing someone or in a relationship with anyone, I would have admitted openly. I am that gutsy. So, whatever they write don't bother me.
How do you take trolling?
I don't see who's trolling me, why they are doing. I correct myself if critics point out my flaws. But trollers are someone who sits somewhere and takes joy in trolling just for the sake of it. This doesn't affect me at all.
Who are the people you'll meet when the lockdown is over?
My friends like Keerthana and Vishnu. Also my parents, my family members. They live in Nizamabad.
Many say Sreemukhi is a dominating person. What do you say?
I don't know how to react to this comment. I understand that those who don't know me well form this opinion that I am arrogant. Once they talk to me, they would change their opinion. This is what I have noticed. As I am hyperactive and boisterous on the TV shows, this perception has gained that I am a dominating person. Frankly speaking, why would I want to dominate anyone?
What is the secret of your energy?
Stage! On the sets, I become such energetic. Off the screen, I am calm going person, more of an introvert. The love of the audiences and the glitzy atmosphere of the sets bring all the energy.
You were the most favorite to win Bigg Boss 3. How did you feel for not winning the title?
I am glad that I was the most favorite. Winning the prize was not my goal. I only wished that people accept me in the 'Bigg Boss 3' contest as well. People know me as a TV anchor, they didn't know how I look or behave in real life. Would they change their opinion seeing me the real person was the only thing I wanted to know before entering the house of 'Bigg Boss'? It didn't disappoint me. More importantly, what Chiranjeevi garu said about me on the grand finale still rings in my ears and I will cherish his words. You know what, even today people come up to me and say that I won their hearts even though I didn't win the title.
Is Sreemukhi a Mamma's girl or Daddy's girl?
Maybe it is a wrong question to me. I have always been an independent girl. I don't like relying emotionally on someone. I keep my feelings very much to me. I like them and love equally but I don't see myself as a mamma's girl or daddy's girl.
There is a case filed against you by Brahmins. What is your opinion on that?
I also read it in the media but as of now police have neither made a call or approach to me or my father saying that a case has been filed against me. Why should I have to react to website reports?
Are you hooked to Instagram?
I was hooked to it earlier but these days I am posting something only to get connected to fans.

You seem to be a fashion freak. Who is your fashion icon?
Thanks to all my designers I look like a fashionista. I give all credit to my darling friend Keerthana. Kareena Kapoor, Sonam Kapoor, and Deepika Padukone inspired me.
Failure in love or career – which is harder to deal with?
I have never tasted failure in my career so far, touch wood. Failure in love… there are a lot of lessons to learn from. Success or failure has never changed me as a person but I have learned from the failures.
---
QUICK BYTES
Favorite Dress
Something that I'm comfortable
First Crush
Ranveer Singh
Favorite Pastime
Cooking, watching movies, series.
Hot Male Celebrity
Ranveer Singh
Favorite Actress
Deepika, Kangana, Savitri, Kareena, depending on movies that watch at that time…
Current relationship status
Single, not ready to mingle
This or That
Sari or Jeans
Sari
Biryani or Panipuri
Biryani
Dogs or cats
Dogs