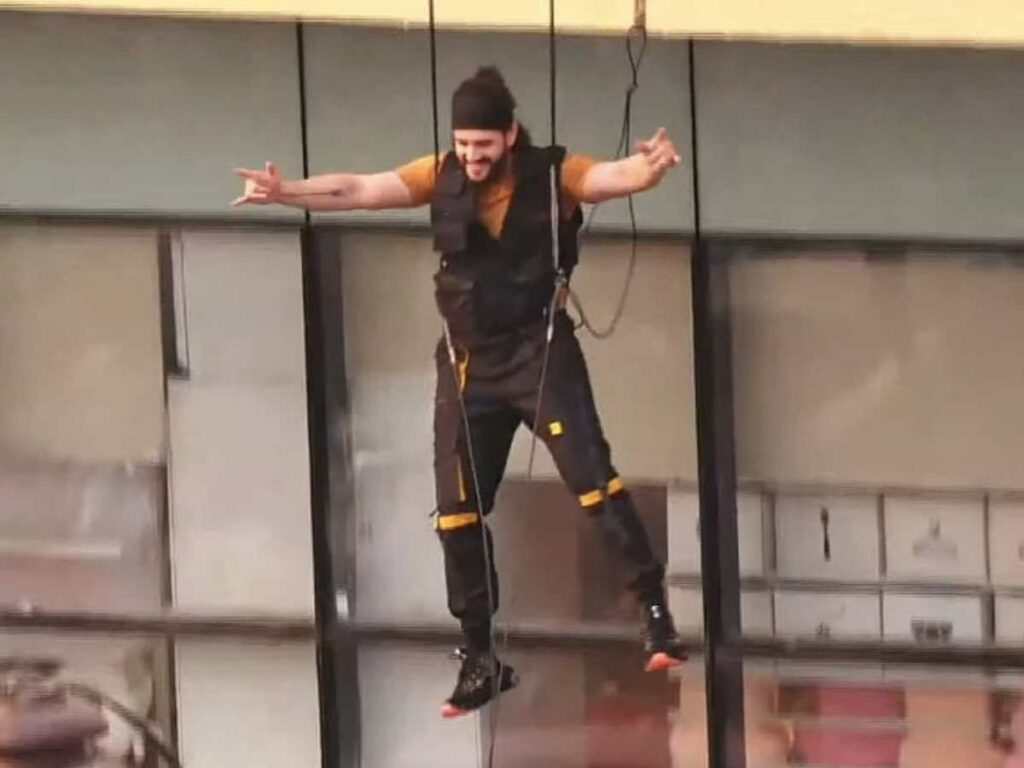 The eagerly anticipated "Agent" is set to be released worldwide on April 28th. The makers unveiled a gigantic poster of 'Agent' today at PVP Mall in Vijayawada.
Akhil wowed his audience by jumping from a 172-foot building using ropes. It came as a huge surprise to both fans and onlookers. This is a first-of-its-kind performance for any Telugu film hero.
Directed by Surender Reddy, the film features Akhil Akkineni as a spy agent.
In the poster, he shows off his 6-pack abs and has a serious expression on his face. The trailer will be unveiled on April 18th at 7:30 PM on the grounds of MC Laurin High School in Kakinada.
The film's music is composed by Hip Hop Tamizha.
Ramabrahmam Sunkara and Surender Reddy are producers of the film. Sakshi Vaidya makers her debut as an actress.