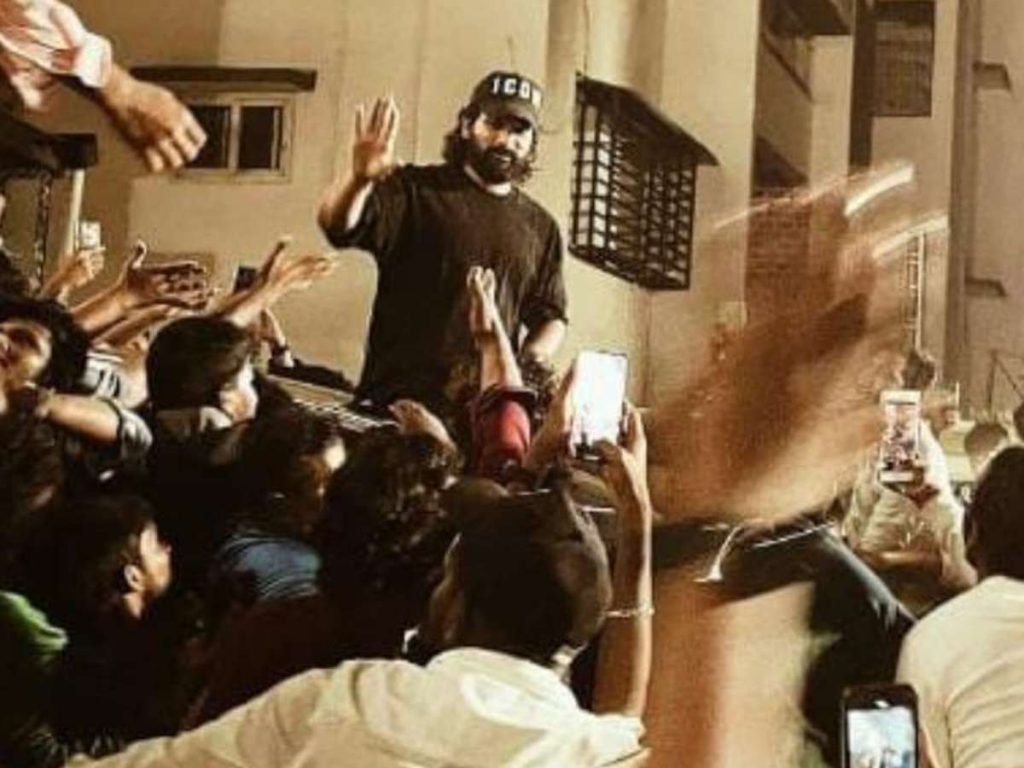 This new title of "Icon Star" for Allu Arjun is a reflection of his rising star status in the entertainment industry. His legion of devoted followers keeps swelling. He is currently in Vizag for the 'Pushpa 2' shoot.
He took a break from shooting to do photo op with his adoring fans. Even before their favourite actor had arrived, a large number of his fans had descended on the venue where the event was being held. When the actor arrived, the crowd went crazy and there was a stampede to get close to him. Allu Arjun left the place because the crowd had gotten out of hand.
Because of this, the fan photo session was called off.
Many actors, including Allu Arjun, Mahesh Babu, Prabhas, Ram Charan, and Vijay Deverakonda, regularly host photo ops with their devoted followers. A photo op with the star will be had by all.
These days, Allu Arjun spends more time than any other celebrity talking to his followers.