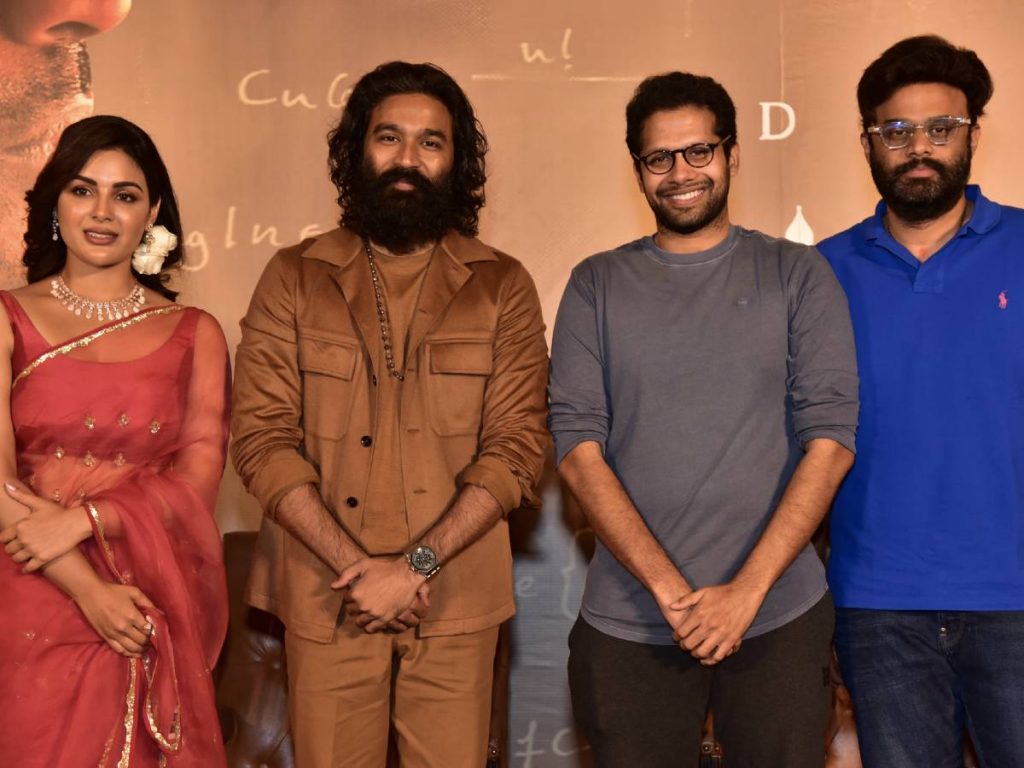 One of the most anticipated movies of the year is "Sir", starring Dhanush and Samyuktha Menon. Directed by Venky Atluri and produced by Naga Vamsi S. and Sai Soujanya of Sithara Entertainment and Fortune Four Cinemas, respectively, this bilingual film is scheduled for Feb 17 release.
Dhanush, Samyuktha Menon, Venky Atluri, Naga Vamsi, Hyper Aadi, and Yuvraj were present at the trailer launch event.
"The story evolved from all the meme content floating around that I shift my stories to a foreign country in the second half of my films. Then I told Dhanush the story I had written about Sir. He took an instant liking to it," Venky Atluri said.
Dhanush is ecstatic about making his debut with a proper Telugu film. He declared, "We no longer distinguish between Telugu and Hindi or Tamil cinema. It's now Indian cinema. Sir has blend of both Telugu and Tamil flavours," Dhanush said.
Dhanush's performance of the film's signature song, "Mastaru Mastaru," won over the hearts of his fans.