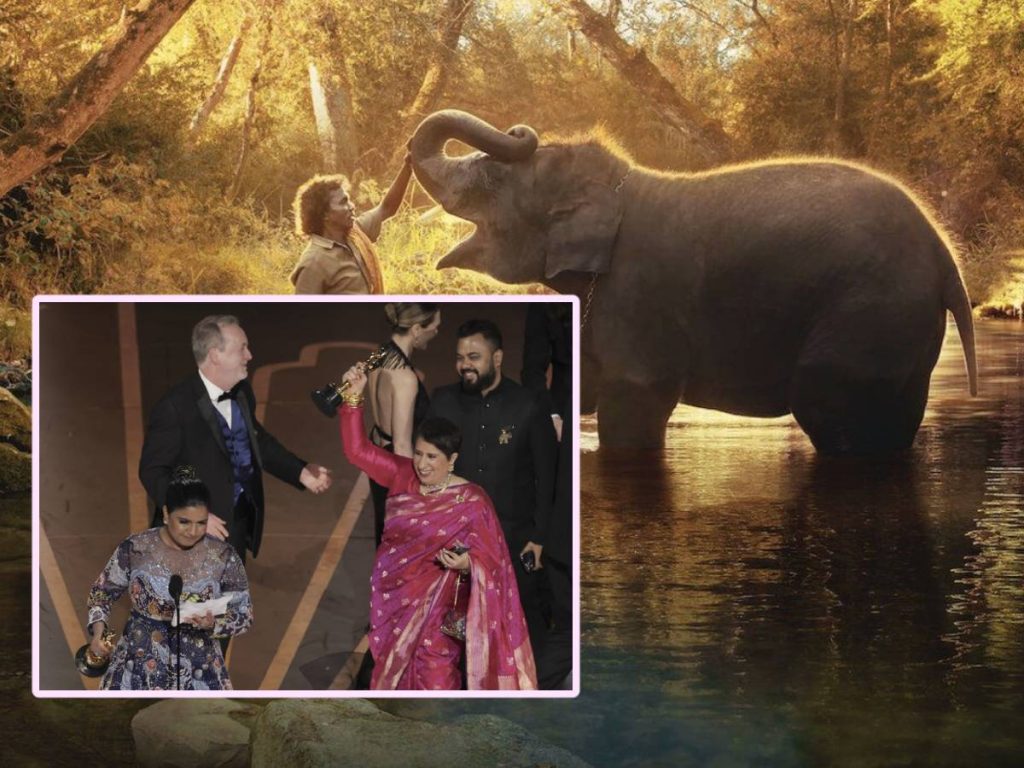 A big win for India at the Oscars. 'The Elephant Whisperers' won Best Documentary for Short. Kartiki Gonsalves directed the film, which was produced by Guneet Monga.
The documentary filmmakers from India made us all proud.
The film 'The Elephant Whisperers' is about a couple in South India named Bomman and Bellie who devote their lives to caring for an orphaned baby elephant named Raghu.
The 95th Oscars were presented today in Los Angeles.