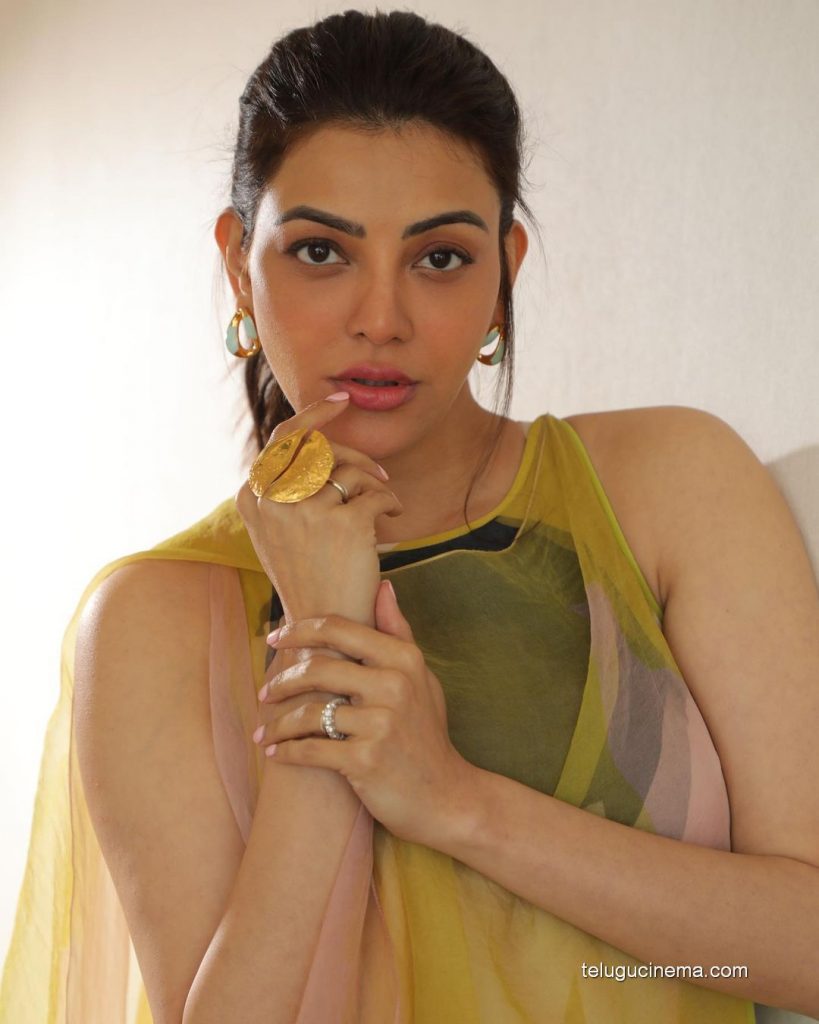 Actress Kajal Aggarwal is enjoying motherhood. As her son turns six months, she is ecstatic with joy and took to social media to share a photo of her firstborn baby Neil Kichlu.
She penned a note for her baby boy. She declared that her son brought a profound change in her.
Reflecting upon her journey as a mother, she wrote, "I've gone from a scared young woman holding a wriggling mass on her chest and wondering how she was going to care for it to now fulfilling mommy duties and learning as I go along. Ofcourse, balancing full time work and ensuring I never compromise on my time, attention, love, nurturing care for you- is extremely challenging, I wouldn't want it any other way and I never imagined enjoying, so much, these fleeting moments of Babydom!"
Kajal also returned to films. She is currently acting in Shankar – Kamal Haasan's 'Indian 2'.