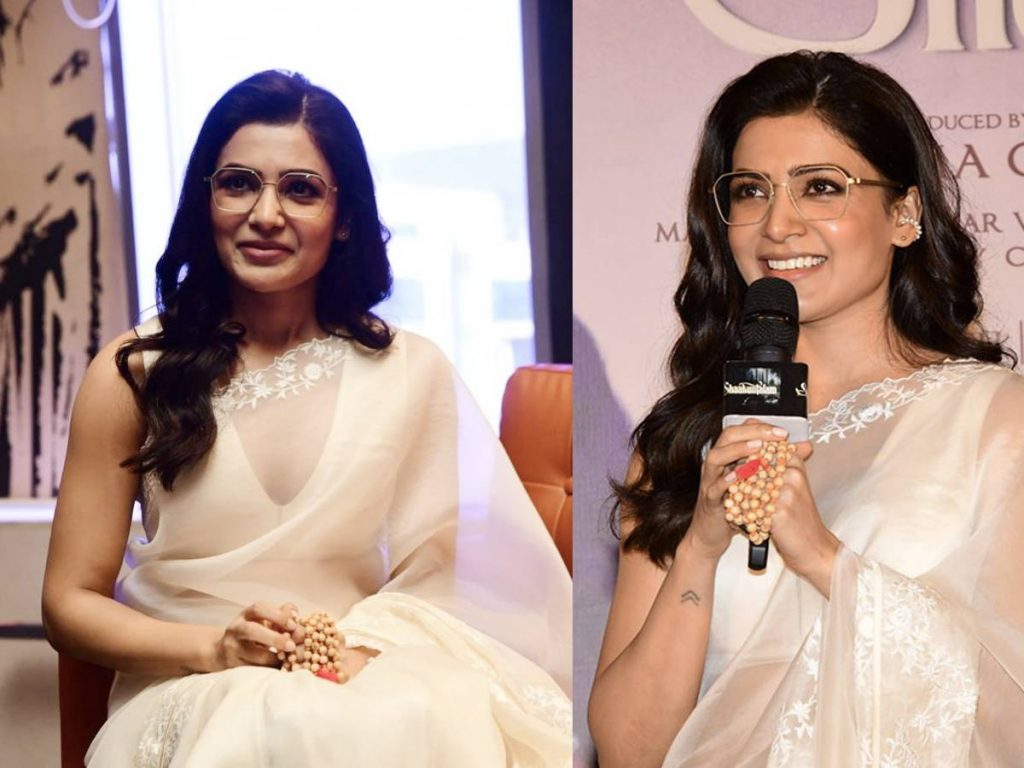 Samantha attended the 'Shaakuntalama' trailer launch event on Monday morning. It's her first public appearance since August of last year. Samantha attended the event while recovering from Myositis. She wore a Saree and a japamala around her wrist.
Many speculated that because she held Japamala (prayer beads), she had become completely spiritual and was using it to seek divine blessings to ward off all obstacles in life.
Some speculated that she might have dressed in accordance with the film's theme. In 'Shaakuntalam,' she plays Sakuntala, an Ashrama Kanya. Sakuntala wore Japamala when she was a spinster. It is customary for actors to dress and accessorise as the characters they portray while promoting films. Samantha would have appeared in a similar fashion.
However, the actress has clarified. She stated that she does, in fact, use Japamala for religious and spiritual purposes. She claimed to have been reading the mantram one lakh times.
ALSO READ: Shaakuntalam trailer lacks excitement