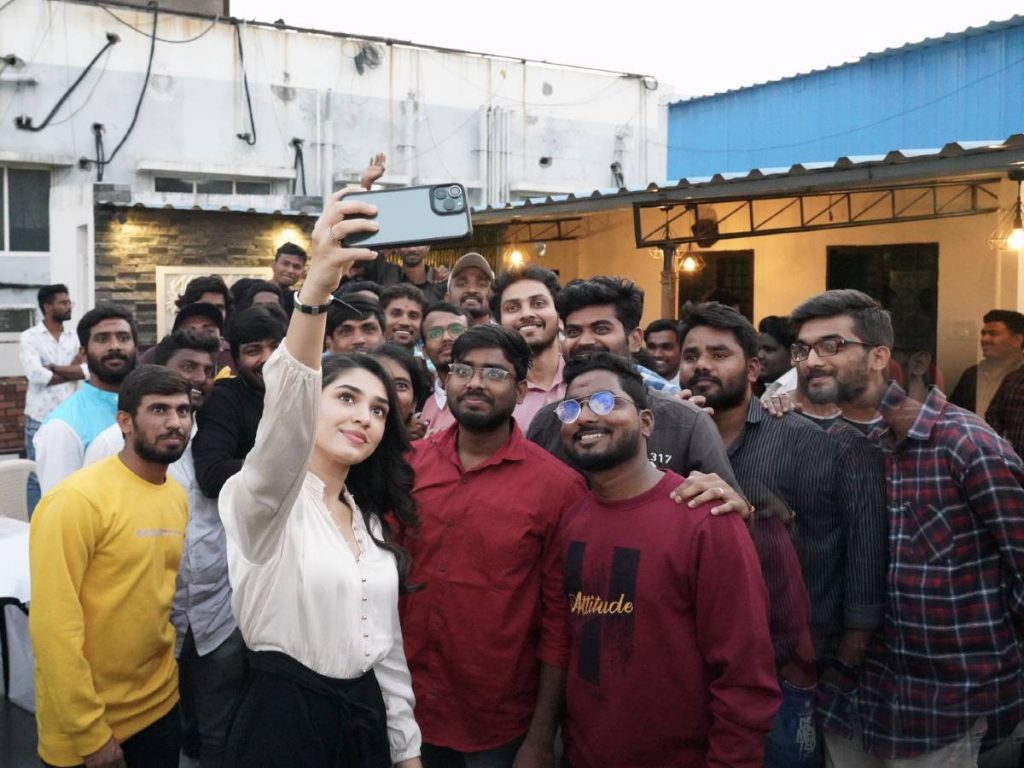 Krithi Shetty takes a selfie with fans!Krithi Shetty has recently begun meeting with and interacting with her devoted fans. Her following is expanding gradually. In celebration of Sankranthi 2023 in Hyderabad, the 'Uppena' star held a meet-and-greet with her devoted followers.
She welcomed them and chatted with them while taking pictures. She also did a group selfie with her adoring public.
Currently, the actress is filming the Tami-Telugu bilingual film 'Custody' with Naga Chaitanya.
Krithi Shetty plans to make some major deals this year. As of right now, she only has young heroes as partners on screen.