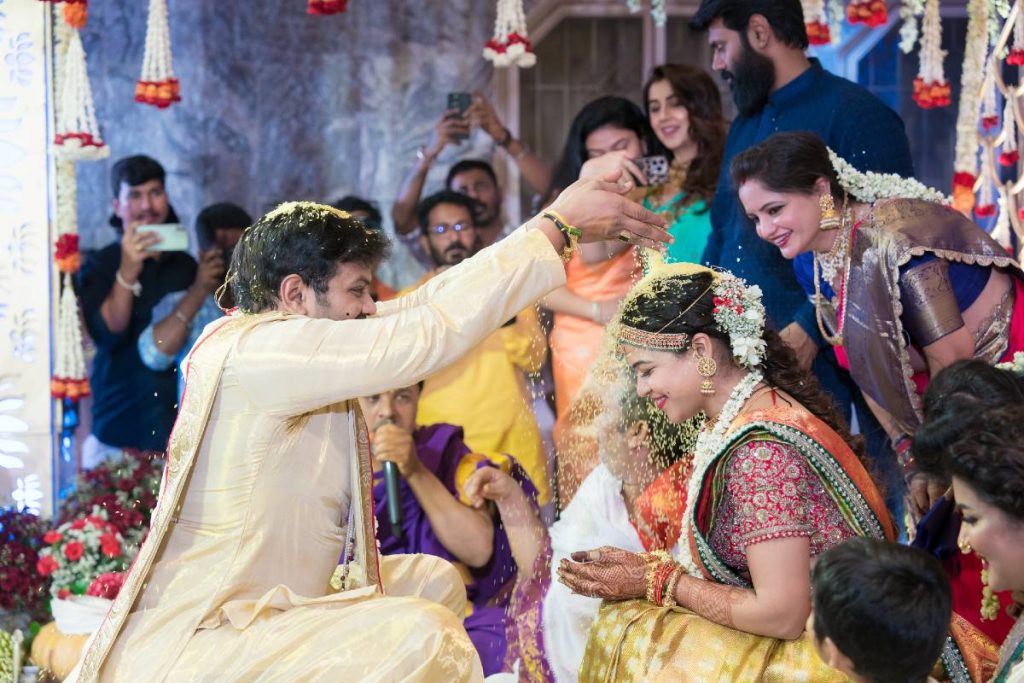 In the presence of family and friends, actor Manchu Manoj married Mounika Reddy today. Their wedding took place at Manchu Nilayam in Film Nagar, Hyderabad.
Manoj's family members were present, including his parents, brother Vishnu, and sister Lakshmi Prasanna. Mounika Reddy is TDP leader Bhuma Akhila Priya's younger sister.
There were speculations that Manoj's father, Mohan Babu, would not attend the wedding because he was opposed to the marriage. However, the reports turned out to be false. Mohan Babu was seen happily taking part in the celebrations.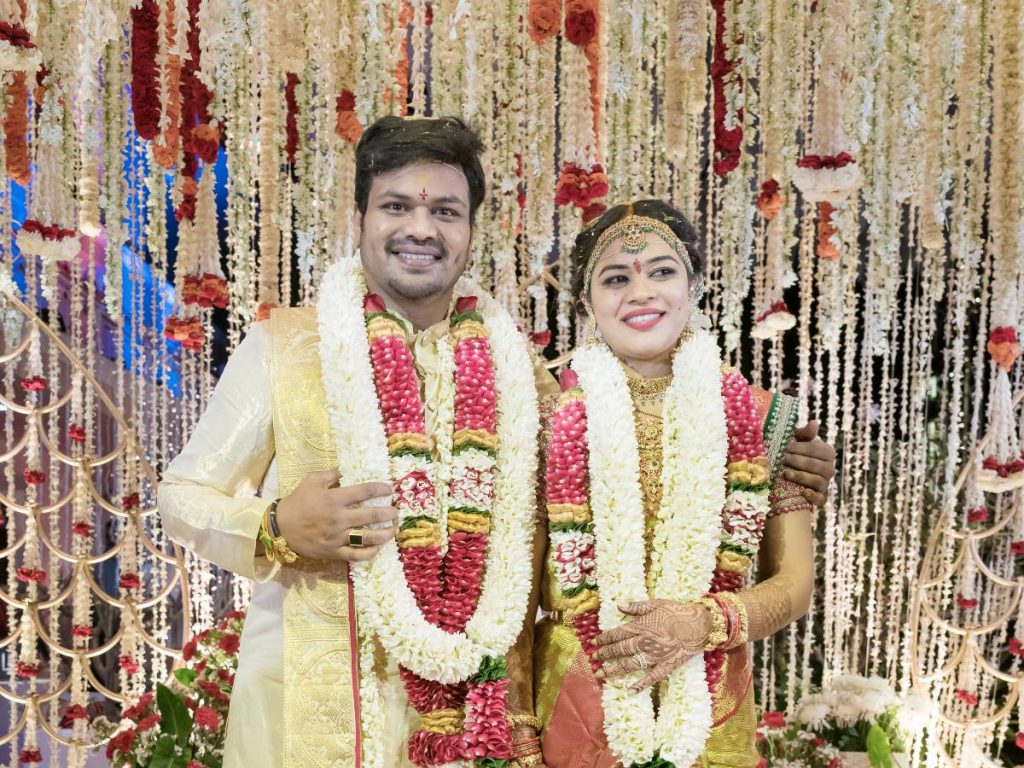 After a long and happy courtship, Manoj and Akhil have started a new chapter in their lives together.