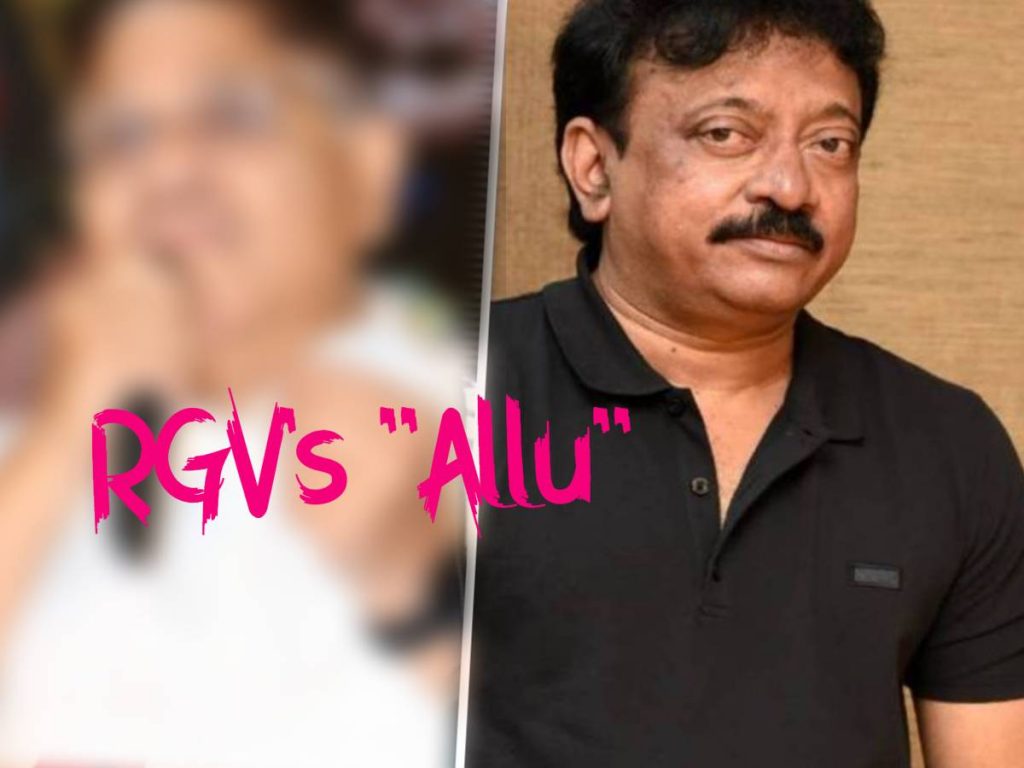 Ram Gopal Varma who has been on the spree of making fictional reality web movies now aims guns on Allu Aravind. He never directly takes names due to legal issues but we can easily guess who they are. After producing a web film on 'Powerstar', which reportedly made good money on his streaming app RGV world theater, the maverick filmmaker has announced 'Allu' as his next.
"It is the fictional story of what one brother-in-law from behind did to the family of a very big star. The story starts after the star announces his "Jana Rajyam" party," RGV announced in his tweet.
With his tweet and the title, we can guess that he's now hitting at the senior producer and Megastar Chiranjeevi's brother-in-law Allu Aravind. But he gives an explanation behind the title 'Allu'. According to him, 'Allu' is about a person who weaves various plans always. Allu in Telugu means to weave.
He further adds, "he is the guy who gets words of praise like 'aha' from everyone but he weaves strategies in a way that the good things happen to only his dear ones."
A couple of years back, Allu Aravind termed Ram Gopal Varma as a 'Nikrustudu' (wretched person). RGV has now declared that he is not taking revenge on the person who called him as a despicable guy.