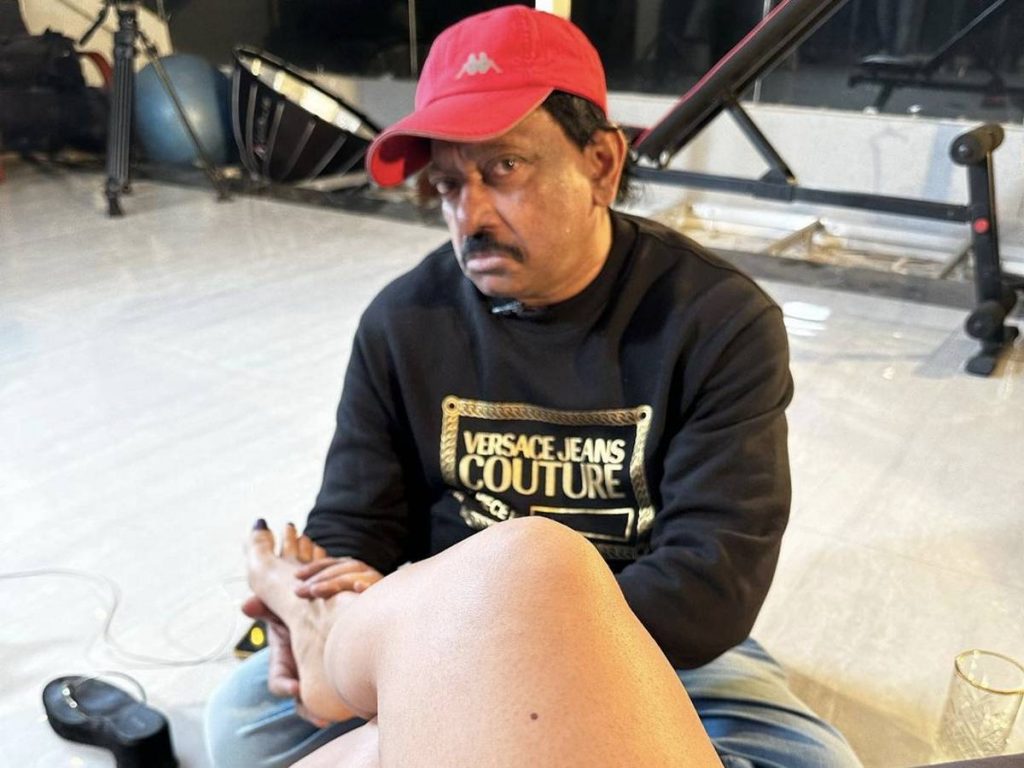 Ram Gopal Varma will go to any length to promote his films. He also has no inhibitions when it comes to interacting with actresses.
On social media, he openly flirts with actresses. Now, actress Ashu Reddy has shared photos of Ram Gopal Varma giving her a foot massage. The photo shows Ashu Reddy in her top gown sitting on a sofa, with RGV on the floor massaging her foot.
He collaborated with her on a promotional video for his upcoming film, Dangerous. Apsara Rani and Naina Ganguly play lesbians in the film. He has enlisted the help of numerous young actresses and television personalities to promote this film.
Ram Gopal Varma previously conducted a video interview with Ashu Reddy in which he openly stated that he prefers her thighs to anything else.
He even sucked her toes by the time the interview was over. With her approval, of course! This is completely unprecedented bravado.