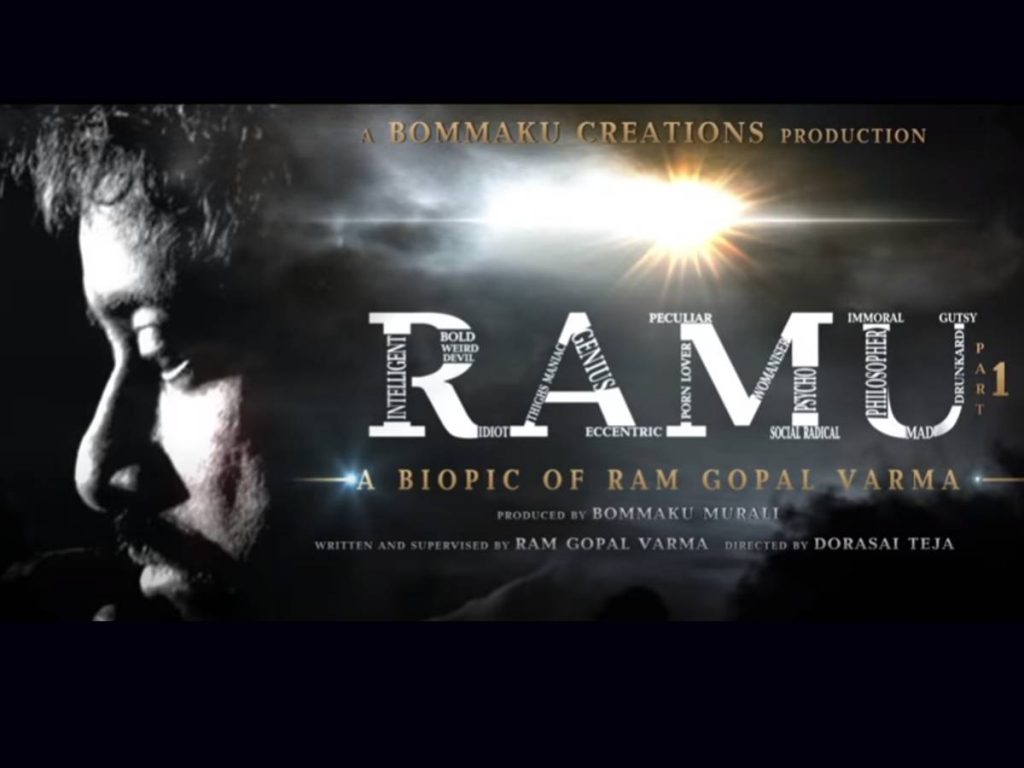 Ram Gopal Varma is set to film his biopic himself. Titled 'RAMU', the biopic will be made in three parts, each part focusing on various phases of his life and career. The motion poster of the first part of his biopic was released today.
The first part and the second part will feature two different actors essaying his character, while the maverick director will appear in the third part.
The biopic will be directed by Dorasai Teja and RGV will supervise the making of it. RGV is providing the script as well.
According to Ram Gopal Varma, the first part of this biopic will focus on his college life, gang wars in Vijayawada, his first love, and how tricked the producers to bankroll his maiden film, Shiva.