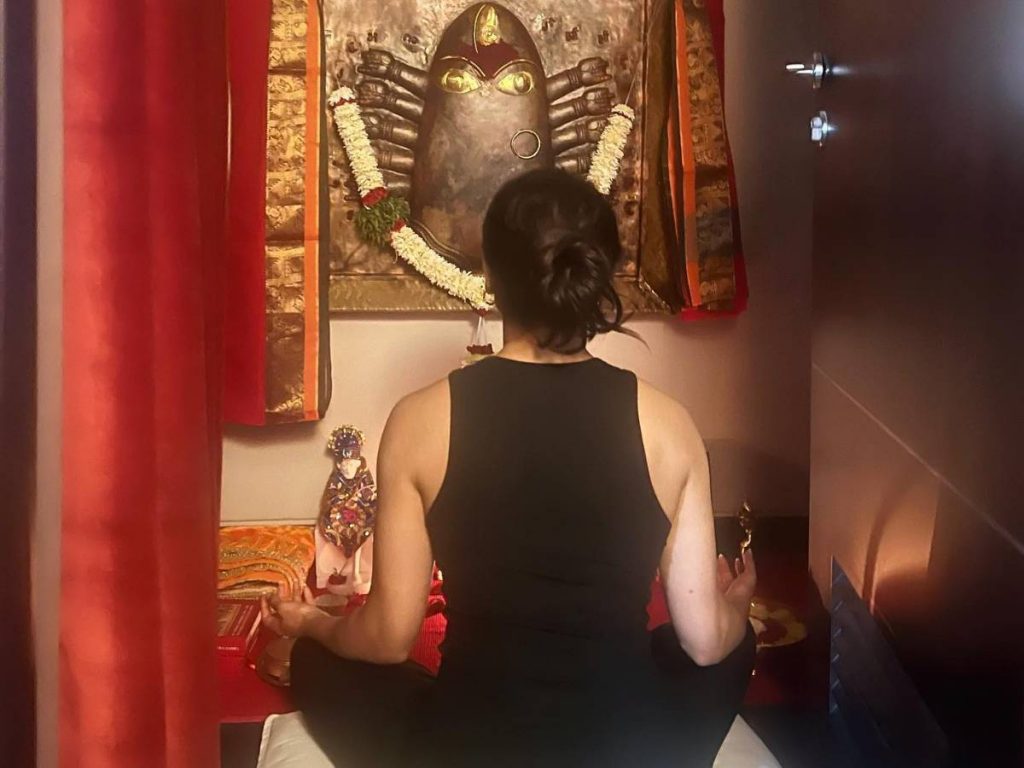 Samantha, an actress, has recently dealt with a number of personal issues. She divorced her husband, Naga Chaitanya. She had health problems after her divorce. She fought and won the battles, and she is now back in the movie business.
She is currently acting in 'Kushi' and the Indian version of the 'Citadel' web series.
However, faith is giving the actress strength. She became completely spiritual. She took to Instagram and shared a photo of herself meditating in front of an idol.
She stated, "Sometimes, it doesn't take superhuman strength… faith gets you through. Faith keeps you calm… faith becomes your teacher and your friend. Faith makes you superhuman." S
Samantha appears to have found solace in her faith. She will next be seen in Gunasekhar's 'Shaakuntalam,' which will be released on April 14th.