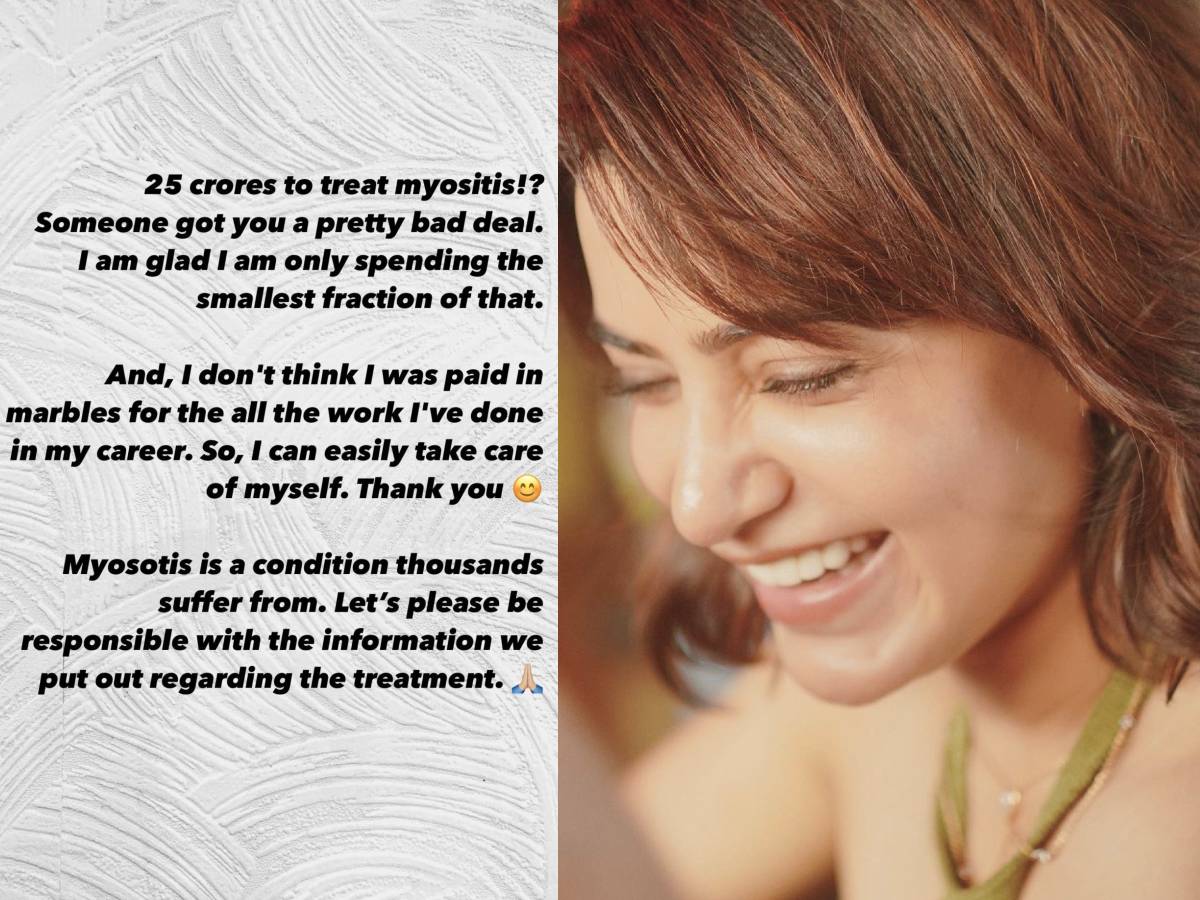 Samantha laughs at the 25 Cr treatment rumor
Everyone is aware that Samantha has myositis. She also decided to take an extended break from her job to focus on getting better from her illness. For medical care, she plans to travel to the United States.
Some publications have reported that Samanthat will be spending around Rs 25 crore on this treatment, but these reports have no basis in fact. Samantha responded to the rumors on Instagram, mocking the ignorance of the media.
"25 crores to treat for myositis? Someone got you a pretty bad deal. I am glad I am only spending the smallest fraction of that," she wrote laughing at those reports.
In addition, the media claimed that Samantha had asked a prominent Telugu star for financial assistance. So she stated that she can cover the costs of her own treatment. She adds, "And, I don't think I was paid in marbles for all the work I've done in my career. So, I can easily take care of myself."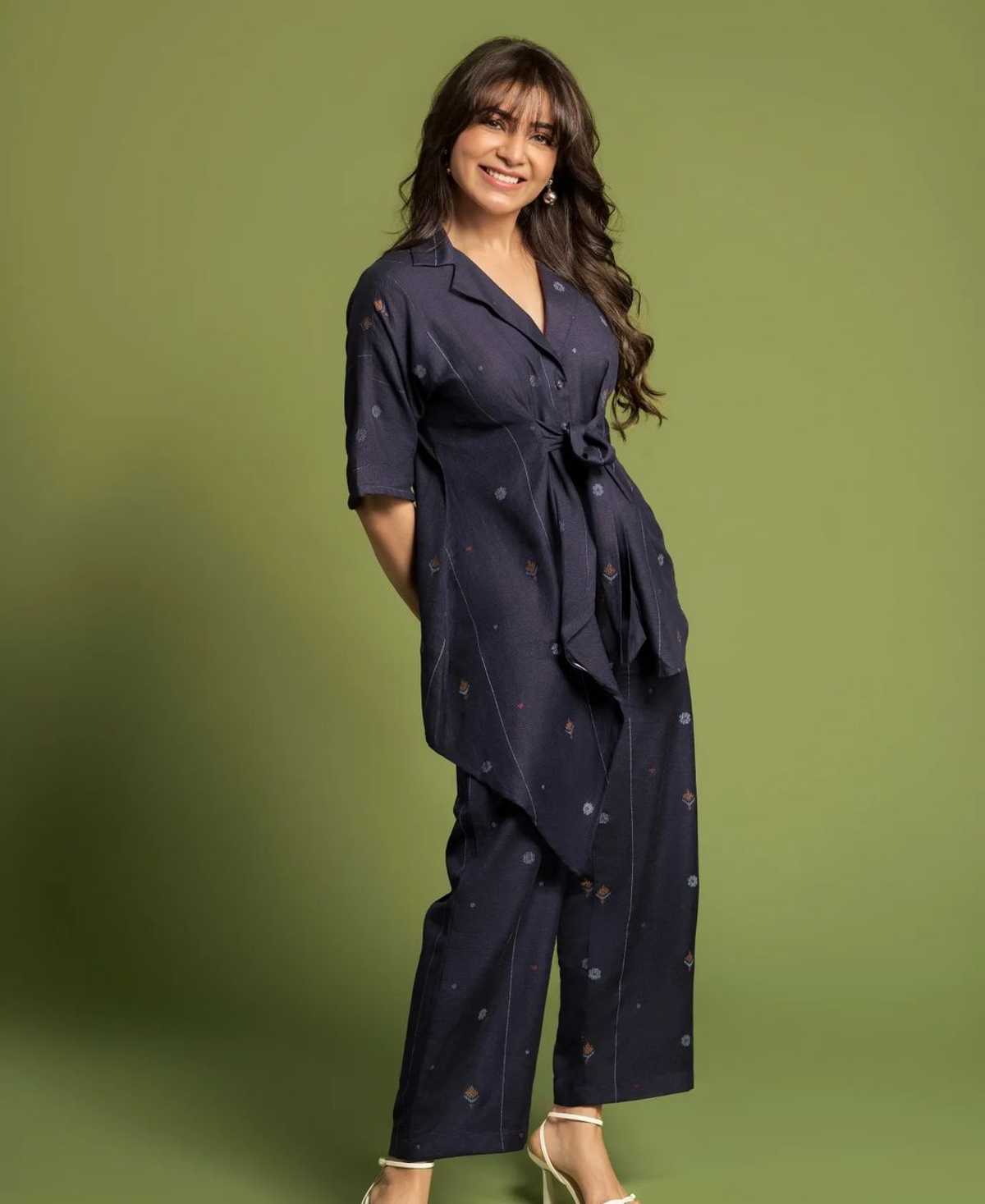 Samantha also urged the media to be responsible. "Myositis is a condition that thousands suffer from. Let's please be responsible with the information we put out regarding the treatment."