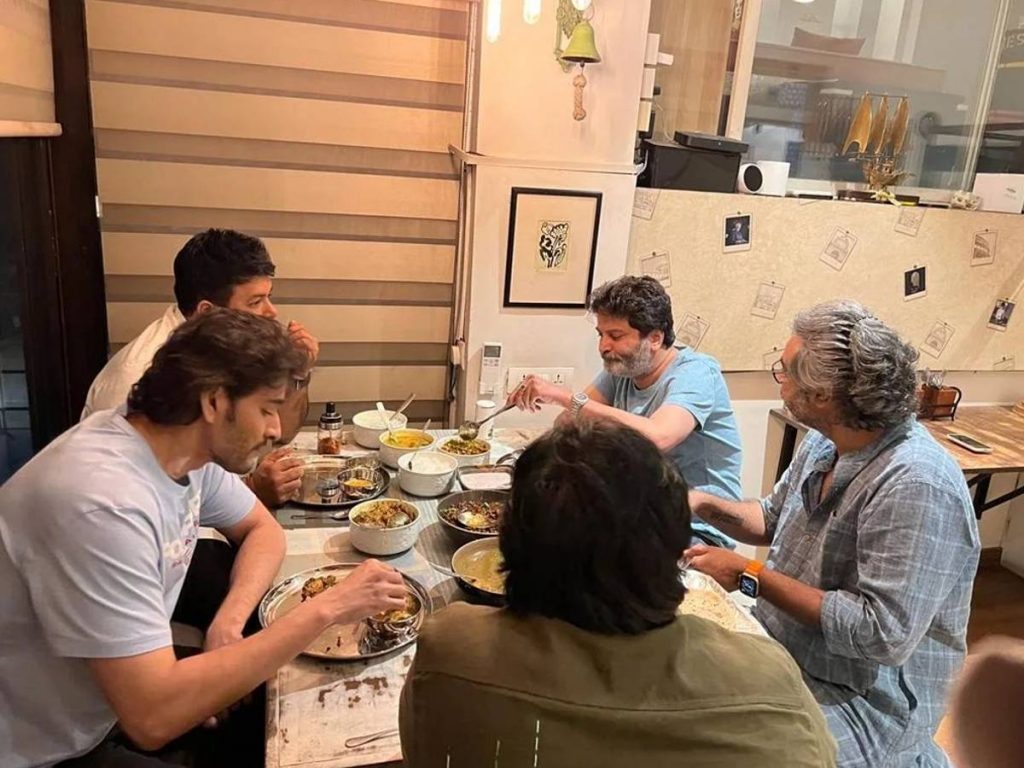 As we previously reported, Mahesh Babu, Trivikram, and the film's music director will be jetting off to Dubai to finalise some songs for their upcoming film, SSMB28. They had dinner in Mumbai before leaving for Dubai.
Avinash Gowarikar, a well-known photographer, and his wife Shazia Gowariker threw a party at their house. The celebrity guests were treated to a home-cooked meal.
Namrata, Mahesh Babu's wife, posted photos from the dinner party to Instagram.
There was also the director Meher Ramesh, a personal friend of Mahesh Babu's family.. She wrote, "Little moments in my big city of dreams … Thanks my Shazia for the best homemade meal!!"
Regular filming for #SSMB28 is expected to get underway by the end of the month. Mahesh Babu has Pooja Hegde as his co-star. It's Mahesh Babu and Trivikram's third time working together on a film. S Radha Krishna is producing the untitled film.