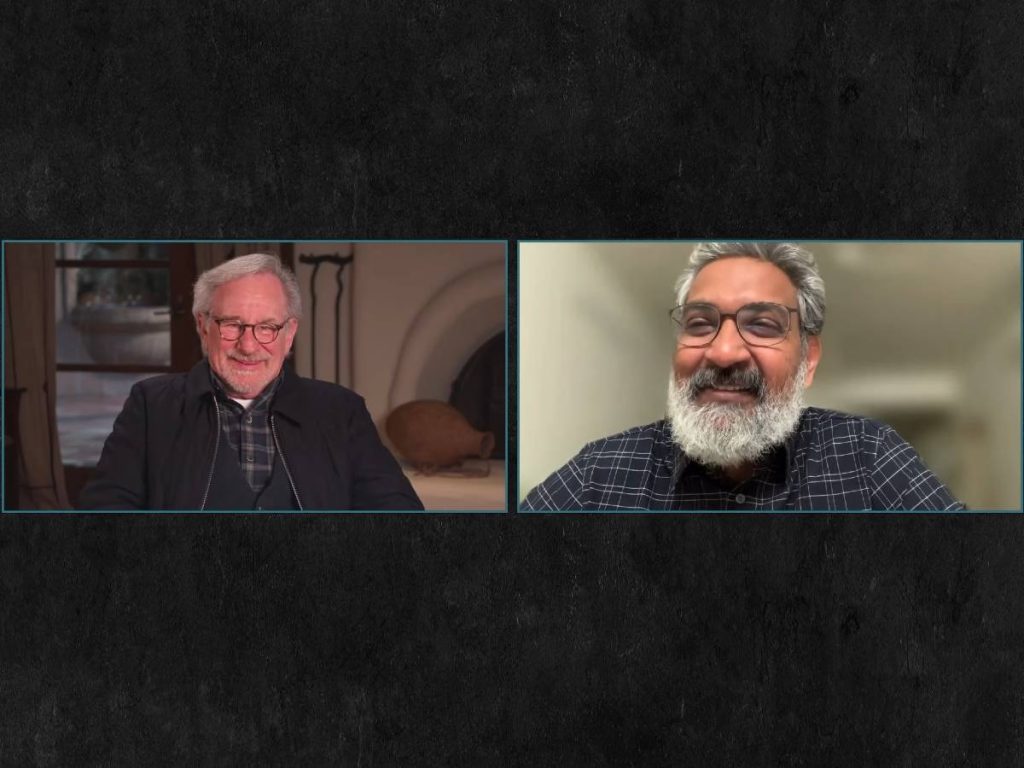 The legendary director Steven Spielberg saw "RRR" last week and praised it highly. To him, the drama and the acting were superb.
It was during a video conference with Steven Speilberg and Rajamouli that this information was revealed. This video interview was set up to promote Speilberg's newest movie, The Fabelmans, which opened in Indian theatres today.
"I have to tell you. Your movie is outstanding. I didn't see it when we met but I saw it last week. I was amazing. For me it was eye candy. Beautiful visual style. I just thought it was extraordinary to look at," Spielberg continued, praising the film.
Rajamouli expressed gratitude to the renowned director. Rajamouli thanked him and said, "I can almost get up from the chair and dance with joy."