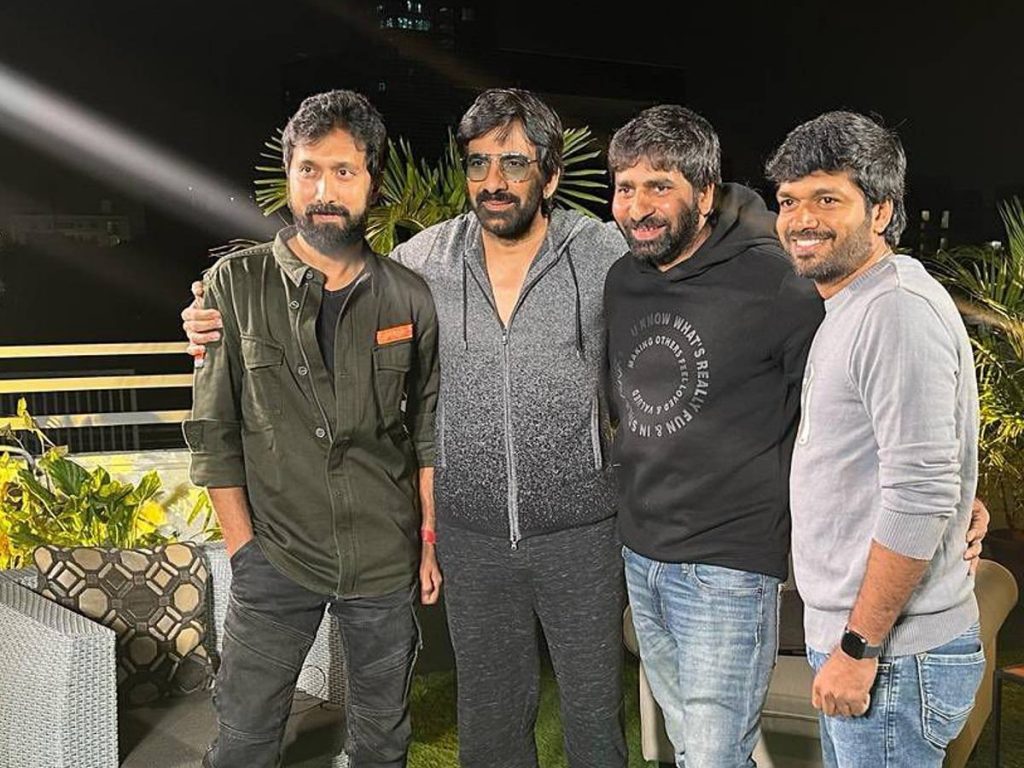 Ravi Teja promotes up-and-coming artists. In the course of his long career, he has collaborated with and supported a number of promising up-and-coming filmmakers. Ravi Teja is responsible for Gopichand Malineni and Bobby's careers as directors. They feel a special connection to him because of this.
Anil Ravipudi, on the other hand, collaborated with Ravi Teja on 'Raja The Great,' and the two of them have a strong rapport. These three directors, who are all currently in the middle of filming their own movies, took time out of their schedules to sit down with Ravi Teja and talk about his upcoming film, Dhamaka.
"My blockbuster directors Trio @dongopichand @director.bobby @anilravipudi came together for the first time to interview me! It was a Dhamakedar interaction about #dhamaka," Ravi Teja shared on Instagram.
Ravi Teja plays not one, but two roles in "Dhamaka." Sreeleela plays the lead role. Trinadha Rao Nakkina helms the film.