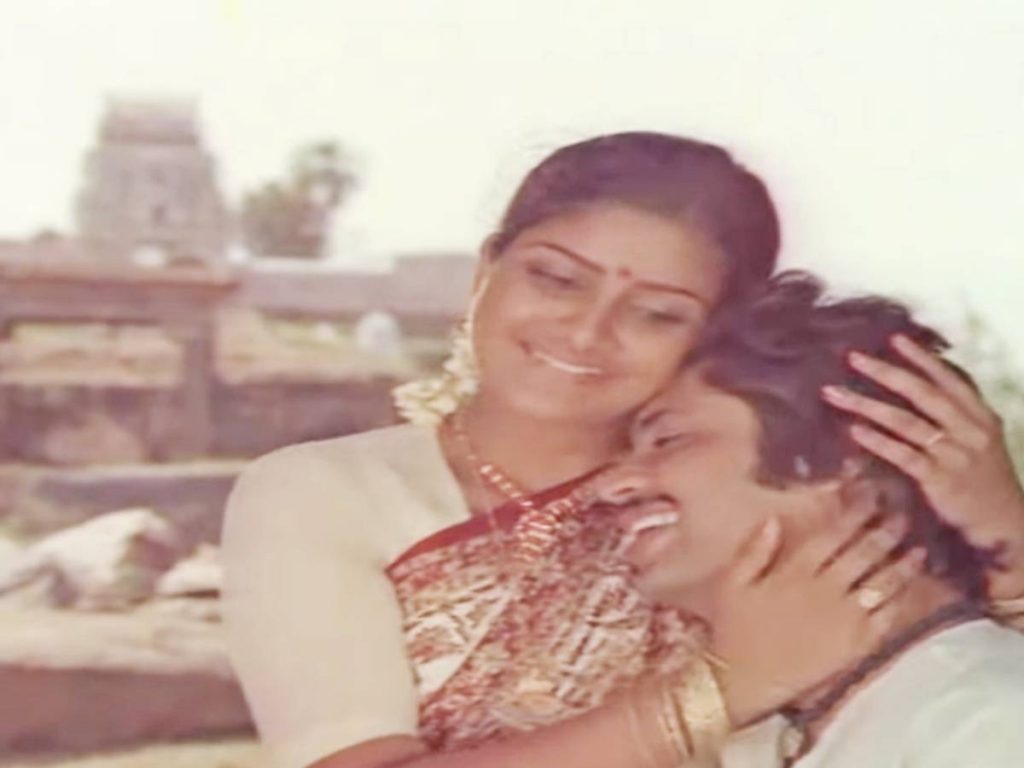 Story:
The village zamindar is named Srirama Raju (Gummadi). Aside from being a friend and classmate, Raheem (J.V. Somayajulu) is also his carriage-driver. Savitri (Rajyalakshmi) and Lalitha (Tulasi) are the zamindar's daughters, and Ravi is his son (Eswara Rao). Tulasi attends college, whereas Savitri is a deaf-mute.
Tulasi runs into Kiran (Kiran), who catches her in his love trap before marrying Savitri for money. Saleem (Rajesh), son of Raheem, frees Lalitha from Kiran.
A few people with personal grudges against Raheem stir up tensions between the Hindu and Muslim communities in an otherwise peaceful village. The rest of the story reveals how the problems were ultimately solved and what sacrifices were made in order to restore calm to the village and the people's personal lives.
About the film:
Jandhyala's fourth film as a director was "Nelavanka," which means Crescent Moon. The majority of the film was shot at Vasireddy Rajyalakshmamma's Muktyala palace. This film, like most of Jandhyala's, was completed in a single schedule. The filming began on the new moon day of June 23, 1982 in Vedadri (symbolising the film's title) and was completed by August 5, 1982.
With his camera, S. Gopala Reddy did an excellent job in the film. Tulasi was shown superbly beneath Rajesh's eyelashes in the song "Kanubommala pallaki lona…" A stanza mentions "Kanureppala godugu" (meaning eyelash-umbrella).
Many of the film's technical assistants went on to become well-known directors, cameramen, and producers. M.V. Raghu, an associate cameraman, became a well-known cinematographer. He worked on films such as "Sitara" before becoming a director with "Kallu" and "Arthanadham." Diwakar and Srinivas Reddy, two other assistants who worked for S. Gopalareddy on this film, later became cameramen.
Srinivas Reddy also became a producer and made films like Balakrishna's "Krishnababu". Co-director U.V. Pani later worked with Mani Rathnam on a few films. Associate Director E.V.V. went on to become a well-known director. B.S. Nishtala, another Associate Director, is a close friend of singer S.P. Balu. This was J. Pullarao's first film as an assistant director. Later, he co-produced films with his brother Bhagavan.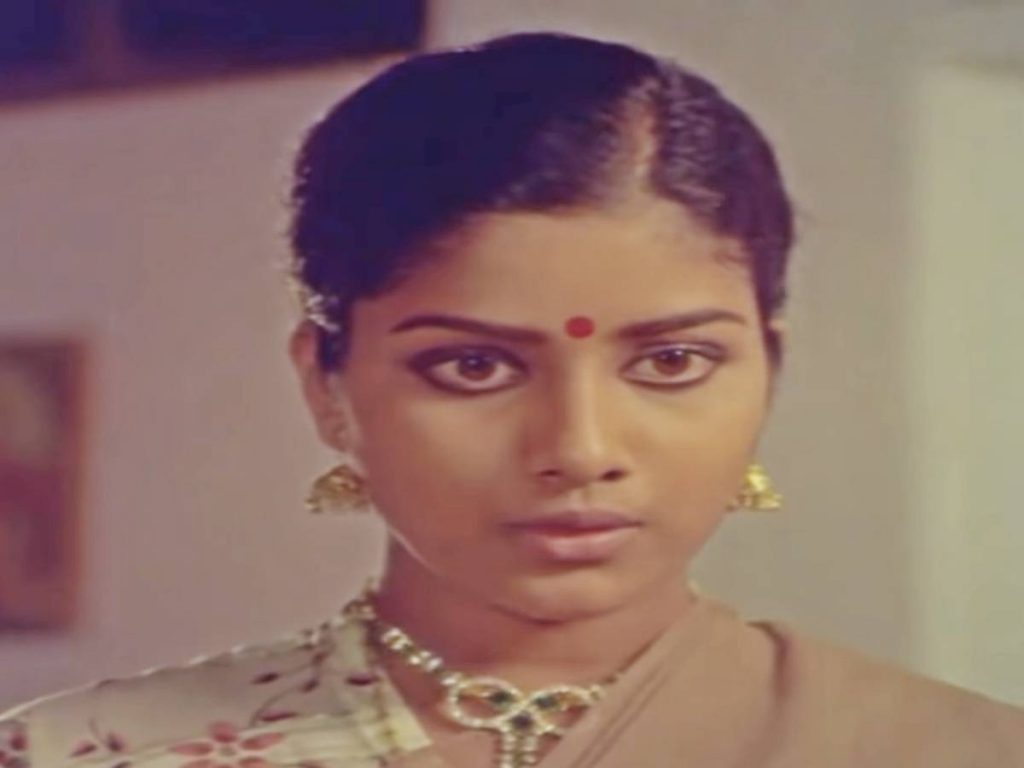 Cameraman S Gopal Reddy introduced the film's lead hero Rajesh to director Jandhyala. Rajesh was the late Amarnath's son (brother of popular comedianne Sreelakshmi and he also acted in films like "Naa Chellelu" and "Amara Sandesham".) Rajesh appeared in several films, but he died of a heart attack at a young age. S.P. Balasubrahmanyam dubbed his voice in the film.
Kiran, whose real name is Anoor, is S. Gopal Reddy's nephew and the elder brother of cameraman Rasool. He only appeared in two films: "Nelavanka" and "Rendu Jella Seetha".
Sabharanjani, Rajayalakshmi's mother and a stage performer, played a minor role in the film. This is her only appearance in a film. The role of Rajesh's assistant in the puppet show was originally intended for Jitmohan Mitra, who sang the first song in the film with Ramola and Prakash Rao (both from Vizag), but Balaji took it.
The plot of the film revolves around the characters portrayed by Gummadi and J.V. Somayajulu. The latter grew a beard to give himself a more natural appearance. However, he was required to complete the final schedule of another film, "Pelleedu Pillalu," and had to shave it completely. Jandhyala waited for the actor's beard to grow back for several weeks. During the shoot, Gummadi celebrated his 56th birthday. As the "Sutti Janta" became popular with the "Nalugu Sthambaalaata," Jandhayala used the same pair for comedic relief in the otherwise serious subject and also filmed a song about them.
After a few days of screenings in theatres, he decided that the song did not fit with the film and cut it. The song is no longer available, not even in the film's official trailer or on YouTube. M. Diwakar Babu, the playwright, was given special recognition for his work on "Evvaniche janinchu."
This was most likely the only Telugu film in which the title card was shown in Urdu as well. When the film begins, Jandhayala states that the film attempted to depict Muslim life as authentically as possible and that any mistakes shown were not intentional, and he requests forgiveness for any errors. This message is also delivered in Urdu via voice-over. The film was made in memory of Mahatma Gandhiji. Because the producers were new, they faced problems in its release. Although the film passed censorship in October 1982, it was not released until January 1983.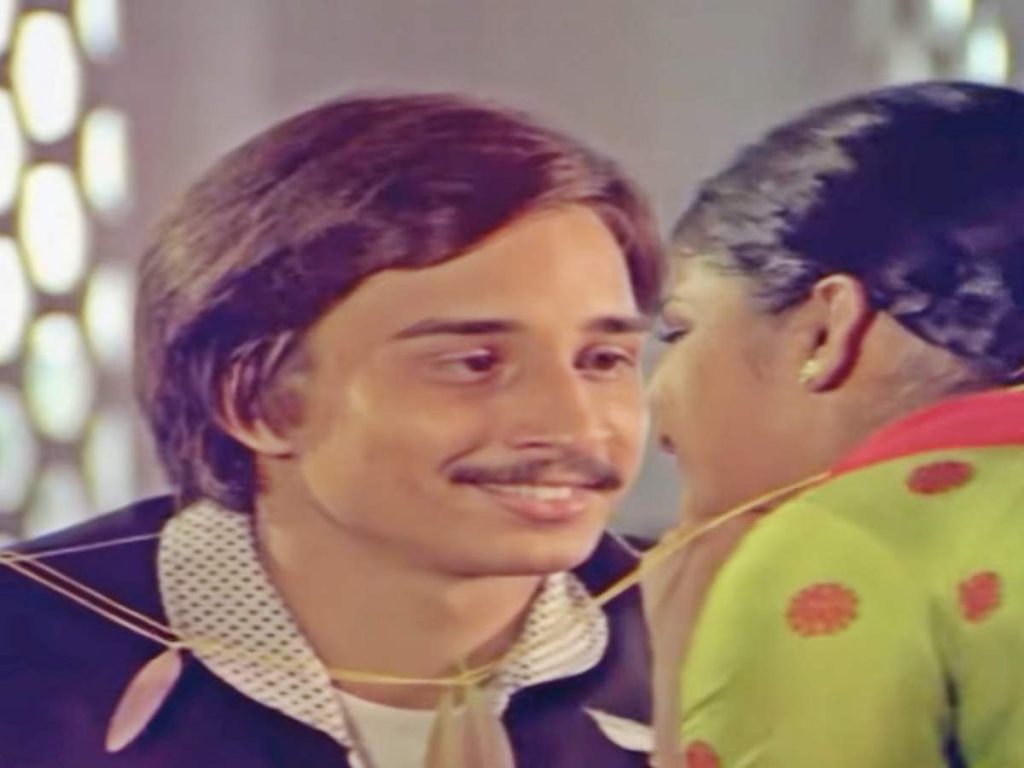 Late Jandhyala said about this film…
As a follow-up to "Nalugu Sthambaalaata", I felt compelled to make a film promoting communal hormony. Mettala Rambrahmam, who a Lecturer in Commerce at Jaggayyapeta College and a classmate of mine, expressed interest in working with me on a film project. The significance of the Muktyala Palace was something he brought up. The districts of Guntur and Nalgonda met there, and the district of Krishna was located across the river. Even though the percentage of Hindus and Muslims in Muktyala's population was roughly the same, the village never experienced communal riots because the Jamindar of Muktyala actually had a Muslim charioteer. When we considered all of these factors, we decided that this location would be perfect for filming. The entire contingent was confined to the palace.
Since Rambrahmam, the film's producer, is originally from Jagayyapeta, a mess was set up to provide catering for the entire production crew.
Since the crescent moon is a symbol of Islam and also adorns the Hindu god Siva, we felt that this title best reflected the idea that all religions teach the same thing and that human beings are fundamentally identical. This was one of my favourite films as a director, but it bombed at the theatres.
A lot of people thought the movie was too sophisticated and niche for a wide audience (nelavanka teesaanu kaanii nela vanka choodatam marichipoyaanu.) Unfortunately, the film's prints were lost in the shuffle of industry politics, and we missed the chance to win the National Award. I felt really bad about it.
Lyricist Indraganti Srikantha Sarma
I knew Jandhyala before he became famous under that name. His friends called him Siva or Sastry. Jandhyala's father was the owner of a Bush radio dealership in Vijayawada. I was working at All India Radio at the time. Jandhyala called me after hearing a play I wrote for AIR called "teralu," and we met at his father's shop. We met on and off until he moved to Madras to work with B.N. Reddy gaaru. B.N. Reddy planned to make a film based on Beenadevi's novel "puNyabhoomi kaLLu terichindi," but it never materialised. Later, he rose to prominence as a dialogue writer.
As Bapu-Ramana gaaru were good friends of mine, I wrote my first lyrics for the film Krishnavatharam (chinnaari navvu… chiTTi taamarapuvvu…). Later on, I never considered writing for another film. I wrote for this film because of Veerabhadra Rao. (Veerabhadra Rao and Jandhyala were classmates). He was the one who mentioned my name to Jandhyala, and Jandhyala, remembering our old friendship, asked me to come to Madras right away. So I travelled to Madras. The music sessions took place at Madras' Palmgrove Hotel. Once the lyric was approved, Ramesh Naidu would compose the music.
After Nelavanka, I worked on two more films with Jandhyala: Puttadi Bomma and Rao-Gopala Rao. We used to meet at parties more frequently after he moved to Hyderabad. He was truly a wonderful human being.
Article by Sri Atluri