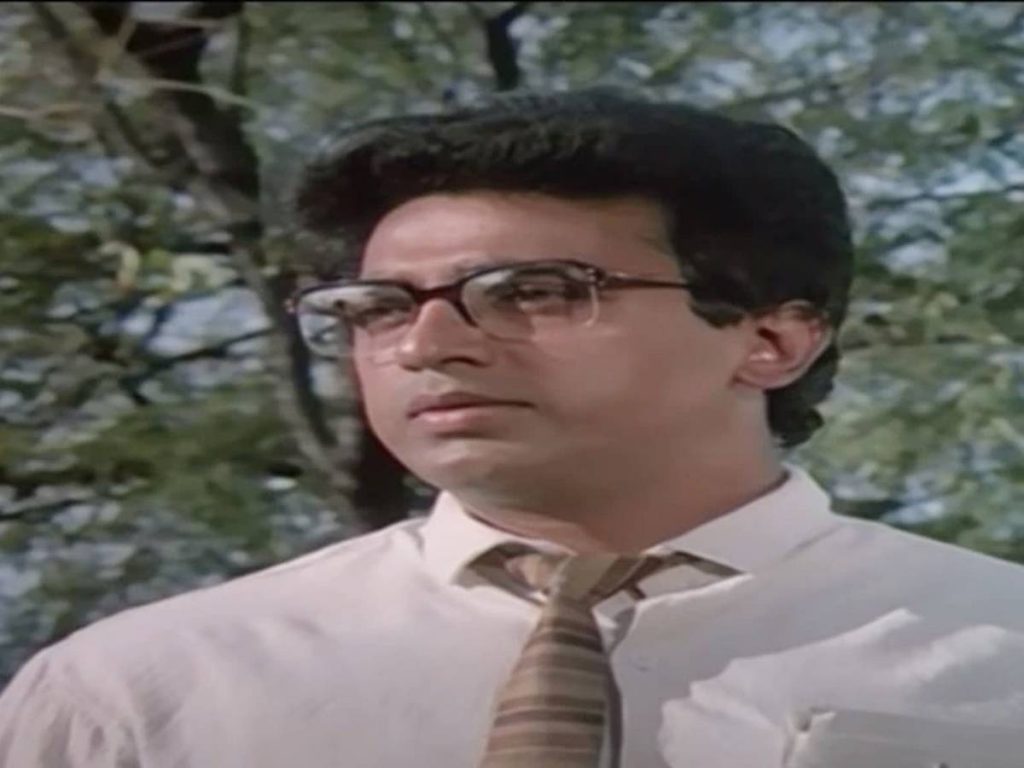 Story:
Kamal is a post graduate yet unemployed youth, who accidentally stumbles upon a druken millionaire (Sameer Kakkar). In a fit to fulfill his desire to taste the riches, he house-arrests the millionaire in his own ramshackle room and takes the place of the millionaire himself in a luxury lodge. There, he meets the daughter (Amala) of a magician (Ramesh) and falls in love with her.
The lover (Pratap Pothan) of the millonaires wife (Ramya) hires a killer (Tinnu Anand) to kill the millionaire. The killer, not knowing how the millionaire looks, attempts to kill Kamal who takes the millionaires place. Kamal escapes the attempts but in the process realizes the problems in the millionaire life he chanced to see. He also reveals the truth to Amala who also takes interest in him. She forgives him, writes her address on a paper and throws at him but he misses it. Kamal realizes the truth of life with the death of the beggar (P.L. Narayana) that he always observed, and the film ends with Kamal joining a waiting line of unemployed youth.
Producer-Director Singeetam Srinivas Rao about the film:
When I was working as an assistant to K.V. Reddy gaaru, we had a scene where a comedian has to emote fear. The director did not want any dialogue and wanted to have only mannerisms to express the feeling. That was when I thought, Why not do a whole film this way?! and that thought kept on haunting me for a long time but I didnt have any idea about the story and other aspects of such a film. I finally got the idea when I was in the shower one day, and I wrote the screenplay within a couple of weeks after that! Later one day, I narrated the idea to Kamal Hasan with whom I was doing a film at that time. As you know, Kamal always get excited to do new things was ready to do the film.
After the story was finalized, I approached many producers but none came forward to bear the production. Then, I decided to produce it myself and told the same to Ramoji Rao, who advised me to tell the story to six people and go ahead with it if three people okay it. I took the advice seriously and narrated the story first to music director Chakravarthy, director Kranthi Kumar, and director 'Vijaya' Bapineedu. When all the three approved of the story, I went ahead with the production.
I was doing a Kannada film for the legendary Rajkumars family at that time. On one occasion, Sringar Nagaraj, their close family friend, heard that I was producing a film on my own, and asked about the subject. When I narrated the same, he was really excited and evinced interest in joining the production. He never produced any films before that and nothing after either. (Now, Sringar Nagaraj's daughter is married to one of the sons of Rajkumar.)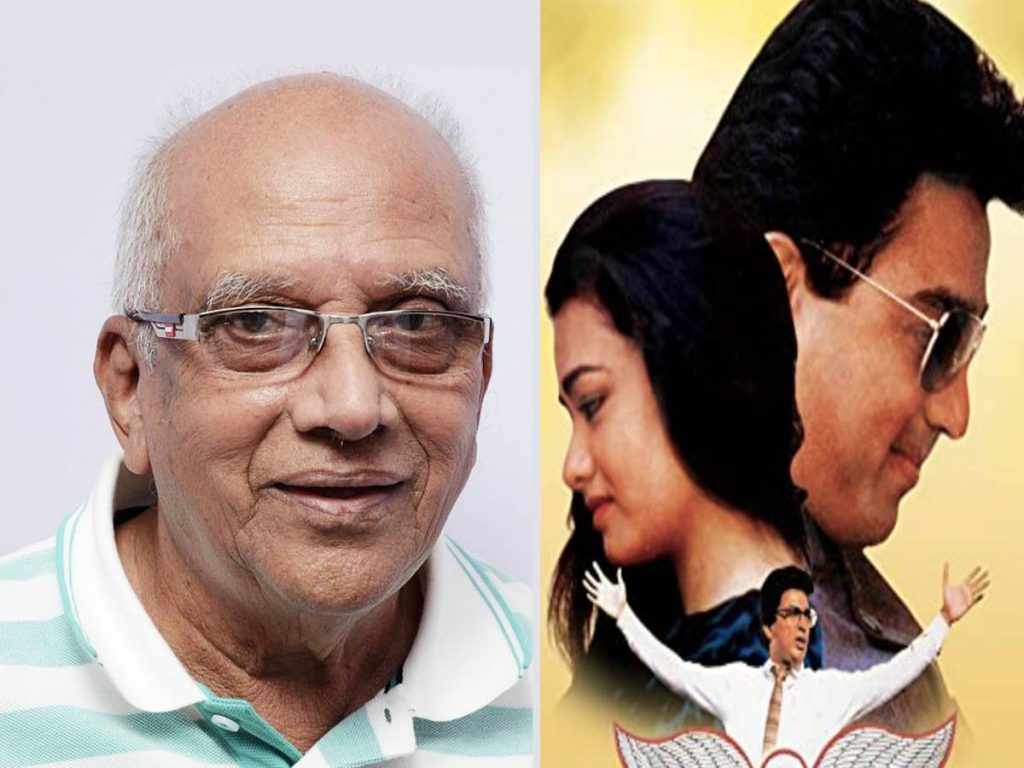 Kamal was already a part of the film from the beginning. We thought of taking in Neelam Kothari (who debuted with Govinda in Love 86 and is now divorced and occupied with jewellery designing), but she wanted glittering costumes like in a regular Hindi film. Such inclusions would not suit my film, and thus we dropped the idea of casting her. I then saw Amala compering The Cinema Express Awards at Chennai, liked her there, enquired about her and got to know about her Kalakshetra background too. When I asked her eventually, she agreed to do the film.
Since the film didn't have any dialogue, we wanted to cast actors were from all over India. Sameer Kakkar was then very familiar as a drunkard in Nukkad back then and so we cast him as the millionaire drunkard in the film. I saw Ramesh's magic show in Bangalore once and took him for the role of the magician and Farida Jalal, who was doing TV shows at that time, as his wife. P.L. Narayana was the ideal choice for the role of the beggar – he gave strength to that role. We also got a couple of Kannada actors to work for the film. I knew Thota Tharani since the time he was assisting his father Thota Venkateswara Rao. I gave him his first break with the film Rajaparvai (Amavasya Chandrudu in Telugu) and have been good friends ever since. He constructed a street set for the film, beside the Hyland Hotel in Bangalore. The little ramshackle room where Kamal lived, and the building itself, was constructed above the hotel.
Most of the shooting was done in Windsor Manor Hotel in Bangalore. When we wanted to choose the music directors, I laid down the condition that they should work like I wanted them to and that Id be supervising the music department in general. They did not want to do work that way, and at one stage, I thought of doing the music myself. Luckily though, L. Vaidyanathan stepped in as the music director. Most of the BGM was the same in all languages, but we did incorporate minor changes such as using a native song in the raido (aarEsukObOyi paarEsukunnaanu…was used in Telugu).
The film was released mainly in Kannada, and also in Telugu (Pushpaka Vimanam) , Tamil (Pesum Padam), English (Love Chariot), Hindi (Pushpak), and Malayalam (Pushpakvimanam) . Sravanthi Ravikishore bought the rights in Telugu. After seeing the preview, Hindi actor Rajendra Kumar (who was fondly called Jubliee Kumar as most of his films until then enjoyed silver jubilee runs) said he wanted to distribute for the Hindi film in Mumbai area. This was the only film he distributed, in fact. (I was later offered Phool with his son Kumar Gaurav and Madhuri Dixit in the lead.) Raj Kapoor said that he never saw such a scene where love was shot so beautifully over the death scene. Bal Thackeray said (referring to the trash Kamal threw in the dustbin) that this was a real motion picture. (Laughs)
The film was in the list of worlds Top 100 Movies, which is a rare honor for any Indian film. It still holds a 9.1 ranking in Internet Movie Database (IMDB), which is also rare for an Indian film. When it was screened in Milan, people enjoyed the film but they didnt understand why people were standing in a line at the toilet! The film won the National Award for Best Popular Film in 1988.
(Kamal was famous for his moustache until this film. This was the first time he ever appeared in a film without a moustache, after graduating from child artiste, of course. When his photos sans moustache appeared in magazines, it soon became the talk of the town, since his looks with the moustache were such a craze back then!) Kamal got Filmfare best actor in Kannada for this film.
About the Cameraman Late Sree B.C. Gowri Shankar:
Most of us do not know about the cameraman for this film but Gowri Shankar is a popular name in Kannada film industry. He did 99 films in Kannada, nearly a third of them for the Rajkumar family! After completing cinematography course in Jayachamarajendra Occupational Institute, he joined in Kantheerava Studio as a studio assistant, where he got a chance to work with an Australian cameraman from whom he learned a lot about lighting. It was Pattabhiramireddy (who made films like Samskara and Nimajjanam) who gave him break with the film Srungaaramaasa.
While doing a documentary Hosa Belaku for B.V. Karanth, he met Mamatha Rao whom he later married. Their daughter Swetha is none other than the popular actress Rakshita who Telugu audience know through films like Idiot and Shivamani. He is the only cinematographer who won the Karnataka State governments award for Best Cinematographer award six times! He also worked for two Tamil films (Michael Madana Kamaraju (dubbed into Telugu by the same title), Apoorva Sahodarugal (Vichitra Sodarulu in Telugu) and one Hindi movie Phool, all of which were directed by Sree Singeetam Srinivas Rao.
He also directed three movies Kendada Maley (1986), Ambarish-Gautami starrer Elu Sutthina Kote (1987) and Aata Bombata (early 1990s) but could not see box-office as a director. After a prolonged illness, he died at the age of 50 on November 16, 2004. His last film was Kanchanaganga for S.V. Rajendrasing Babu (who directed Nagarajunas Prema Yuddham).
By: Sri Atluri