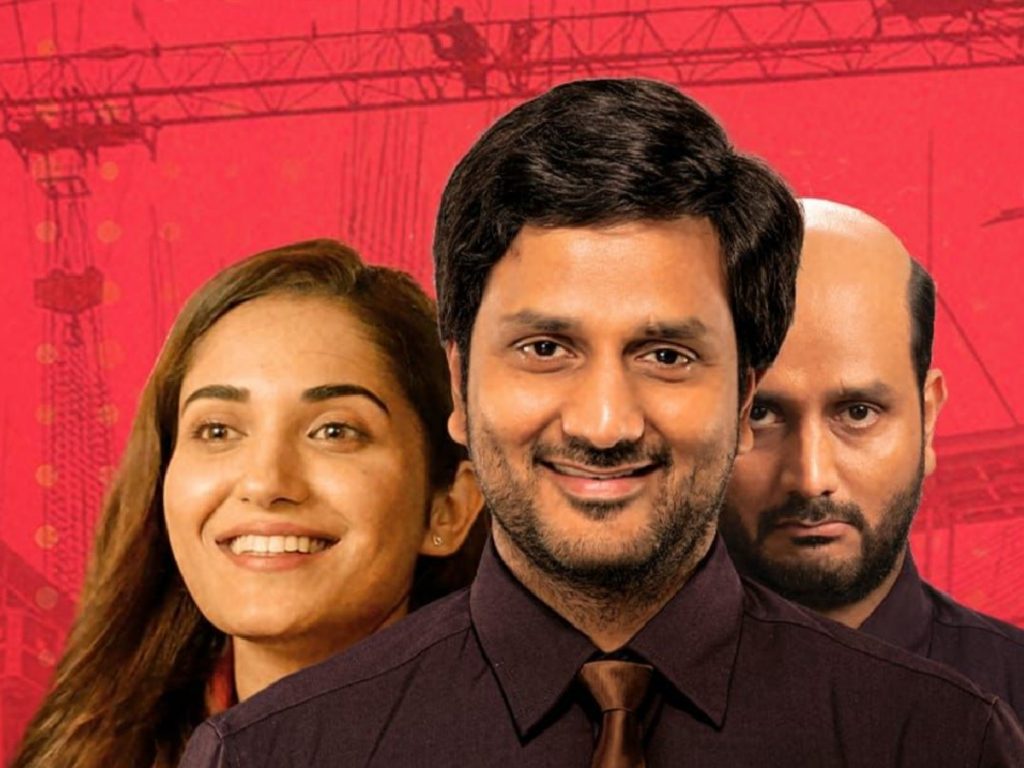 What's it about?
GSN (Avasarala) is an executive in a real estate firm. He has self-esteem due to his baldness. He wears a wig and poses as if he has naturally thick hair. Anjali (Ruhani Sharma), who starts liking his funny demeanor, doesn't suspect his act. They begin dating, and expectedly when his 'cover' is blown off, problems arise. What will GSN do when Anjali knows about his baldness?
Analysis
'101 Jillala Andagaadu' talks about how baldness can affect self-esteem. It also concludes that looking good for ourselves is more important than appearing beautiful for others. An interesting topic, indeed.
The film is similar to that of recent Bollywood movie Ayushman Khurana starrer 'Bala' but luckily is not the exact copy. Both films have a protagonist whose self-confidence is low due to baldness. Both films have protagonists lying about their appearances, and hiding their baldness from their respective girlfriends, which leads to a conflict in their story.
But unlike 'Bala', '101 Jillala Andagaadu' is straightforward in its dealing the point. The film indeed begins well and provides genuine laughs. The romantic thread between Avasarala and Ruhani Sharma works well, as it looks organic, reflects the naturalness. But is that enough? No.
Perhaps, Avasarala who also write the story and screenplay was at a loss of new ideas on taking this story forward. The biggest problem in the film is watching the same scenes repeatedly.
Two visuals constantly appear in the film – 1) Avasarala showering with his bald hair and singing in the bathroom, 2) Avasarala driving his bike on Hyderabad roads. These scenes, and dragging the story in the second half of the film have diluted the mood.
Probably the thin plot is not sufficient enough to run for two hours. The makers should have made it crispier for more impact.
Some dialogues are funny, some scenes are hilarious, but the film has inconsistent narration to engage us completely. In the end, '101 Jillala Andagadu' treads the same path as the Bollywood movie, Bala. 'Bala' also has a heroine who has dark skin. Another character in this film has the same issue, and it predictably ends with the hero's speech.
Coming to performances, Avasarala Srinivasa shines in the role. He is spotless. He clicks as an actor than the writer in this film. Ruhani Sharma impresses again with her convincing performance. She is particularly effective in the latter portion of the movie.
Bottom line: '101 Jillala Andagadu' begins well but falters as it progresses. It provides some laughs, but a sharp narrative is needed.
Rating: 2.5/5
By: Jalapathy Gudelli
Movie: 101 Jillala Andagaadu 
Cast: Avasarala Srinivas, Ruhani Sharma, and others
Cinematography: Raam
Music: Shakthikanth Karthick
Editor: Kiran Ganti
Writer: Avasarala Srinivas
Producers: Shirish, Rajeev Reddy Yeduguru, Sai babu Jagarlamudi
Direction: Rachakonda Vidyasagar
Release Date: Sep 03, 2021