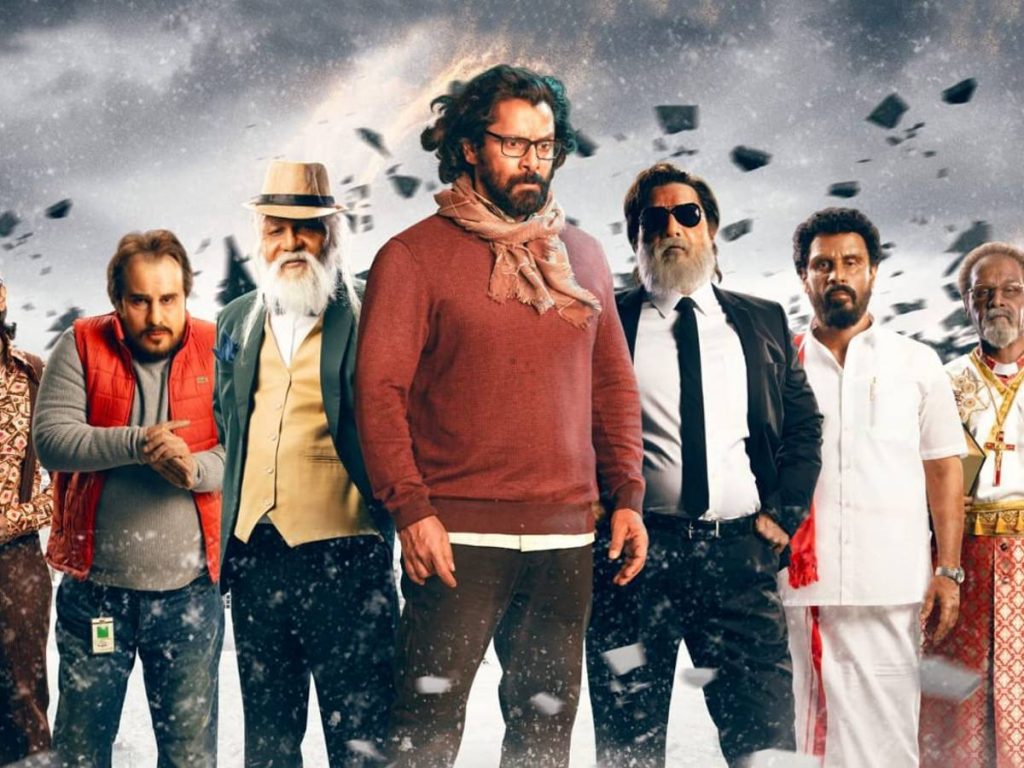 Story
Madhi (Vikram) is a genius in mathematics. He lives in Chennai. His neighbor a professor (Srinidhi Shetty) loves him, but he keeps avoiding her. On the other hand, using his mathematical prowess, he executes assassinations in various countries. Based on information from a girl in Chennai, an Interpol officer (Irfan Khan) comes down to India to nab Madhi.
Why is Madhi doing all these assassinations? What is his link with a corporate company owner Rishi (Roshan Mathew) and who is Kathir who passed information to Interpol about Madhi?
Analysis
"Cobra" featuring Vikram in two roles has a running time of 183 minutes. Vikram is presented as a mathematician cum assassin. We all know that if a hero is introduced as a professional killer he must have a back story for it. Moreover, we are told that he is also suffering from schizophrenia. All these elements are enough for Vikram to get excited because he has a fascination for donning different getups and performing different shades in a single character.
Frankly, we are tired of seeing Vikram donning different getups, and Vikram performing 'Aparachitudu' like sequences in many films. In the age of advanced prosthetics and VFX technology, they don't get us excited watching actors do such acts. He has done the same in "Cobra".
The initial portions create an interest. The way assassinations are linked to various mathematical theorems is quite engaging. But the film turns monotonous after a couple of sequences. The loud and long movie only tires us.
You need a high level of patience to watch this movie that has full of confusing and indulging moments.
Vikram performs in his usual style. An interrogation sequence, however, stands out and is worthy of his immense talent. Srinidhi Shetty is wasted. Roshan Mathews looks silly as a villain. Cricketer Irrfan Pathan is perfect in the role of Interpol officer.
Rahman's music hardly makes any difference. Director Ajay Gnanamuthu's writing is the main villain of the film.
Bottomline: 'Cobra' bites hard! The film makes a tiresome watch with a script that has confusing ideas and a runtime that exceeds three hours.
Rating: 1.5/5
Film: Cobra (Telugu dub)
Cast: Vikram, Srinidhi Shetty, Mrunalini Ravi, Irfan Pathan, and others
Music: A R Rahman
Directed by: Ajay Gnanamuthu
Release Date: August 31, 2022