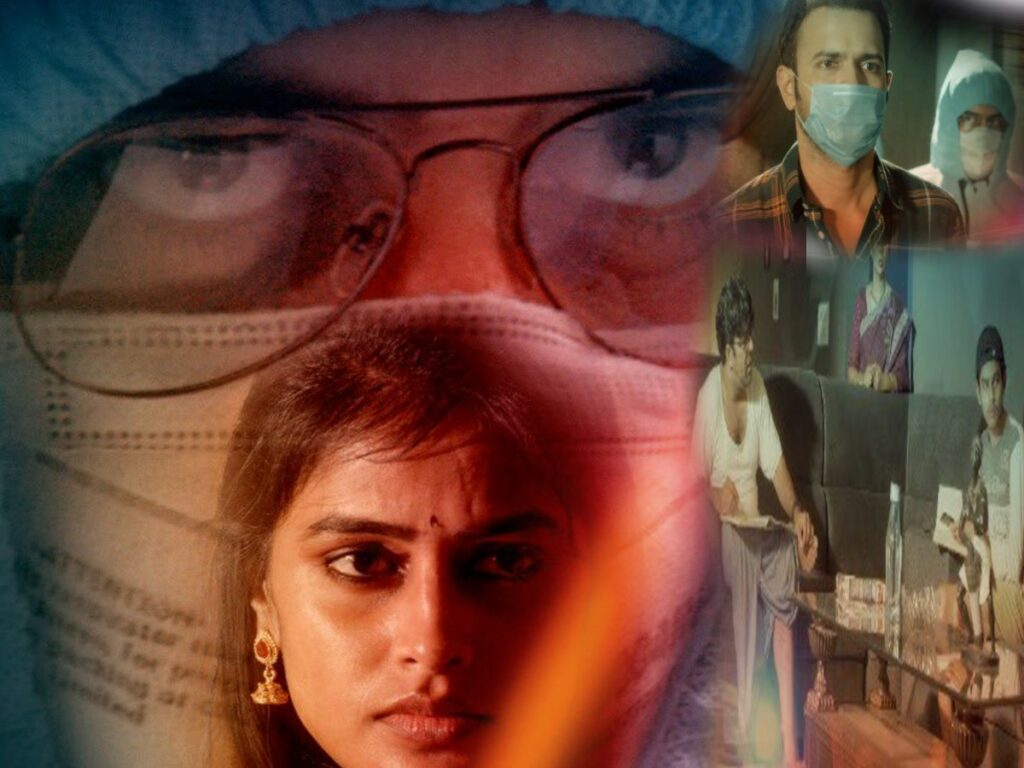 What's it about!?
Anand Rao (Srikanth Iyengar), a restaurant owner, fears that the coronavirus will affect his family as soon as he learns about it through TV news. The family consisting of his wife, two sons, a daughter-in-law, and a daughter decides to lock themselves in their home. Still, his daughter Shanti begins to show symptoms of coronavirus putting the entire family under the stress.
Analysis
"Any emotion can be destroyed by fear"
Ram Gopal Varma/Agasthya Manju's latest web movie titled 'Coronavirus' ends with the above line said by the philosopher Socrates. The profound thought has little value in the overall proceedings of the movie. Barring the single line of showcasing the helplessness of a family during a pandemic and unprecedented nation-wide lockdown, the film doesn't throw any new light on this topic. Nor does it engage us with emotional or interesting situations.
Much of the one hour twenty-two minutes of the runtime, the actors scream, talk like anchors of the TV news channels. Their talk and behavior are absurd.
It is silly to see a family maintaining social-distance within their four walls of the house. After all the huff, one character vents out his anger against the governments for misleading the public with their statements. The film lacks direction or intention.
Among the actors, Srikanth Aiynger is okay. Sonia Akula looks beautiful. Newcomer Dakkshi gives a decent performance as a daughter-in-law.
Like in all RGV's recent movies, the loud background score adds more stress to the viewers.
Bottom-line: 'Coronavirus', the latest film on the pandemic, is another lousy film from RGV's company.
Rating: 1/5
Film: Coronavirus
Writer: Kalyan Raghav
Music: DSR
Cinematography: Malharbhatt Joshi
Editor: Nagendra
Producers: RGV, Nannapu Reddy
Direction: Agasthya Manju
Release Date: December 11, 2020