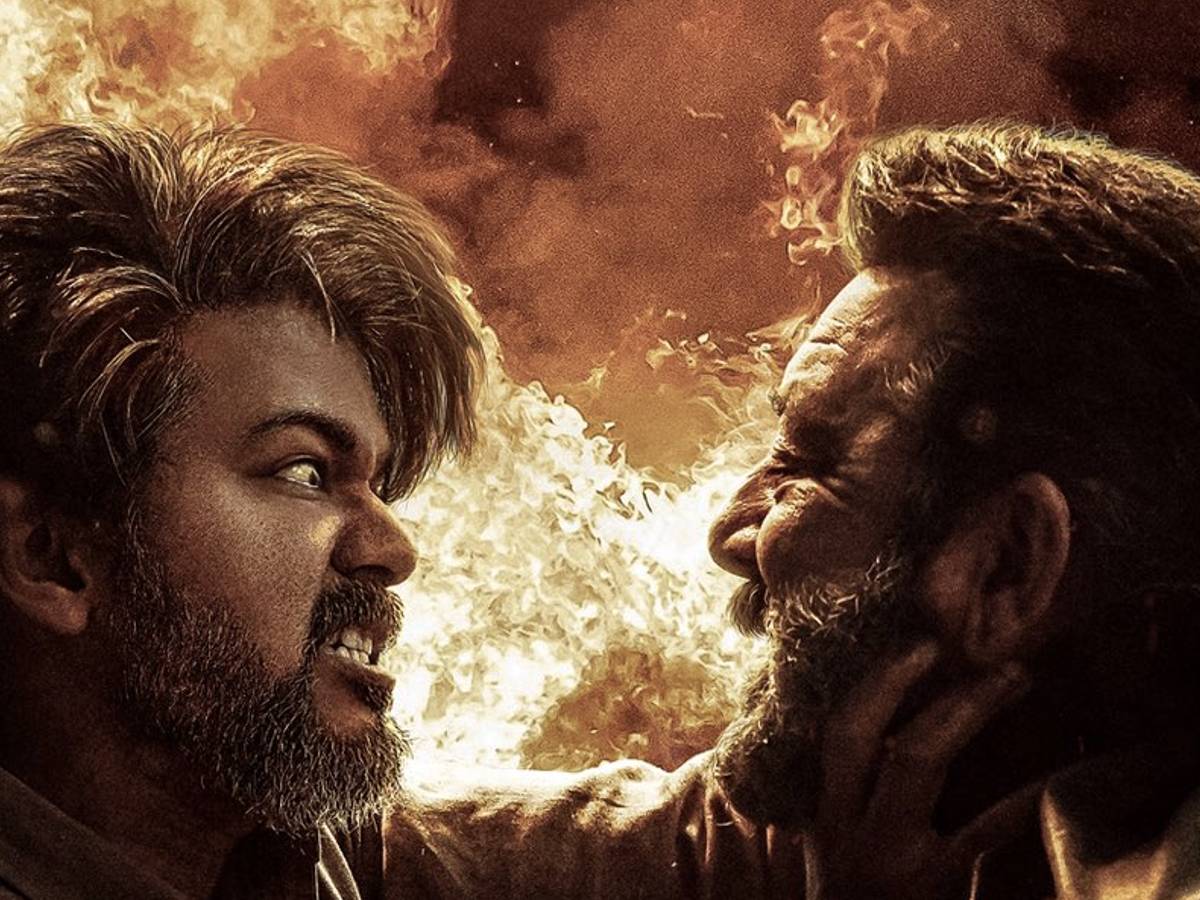 What's it about?
Parthiban (Vijay) owns a café shop while living a simple and happy life with his wife Sathya (Trisha) and two children in the little town of Theog, Himachal Pradesh. Parthiban foils a robbery attempt in his coffee shop one day, revealing his violent side.
While he and his family are dealing with the aftermath of this incident, he is approached by a guy named Antony Das (Sanjay Dut), who claims to be Parthiban's father. Antony Das also reveals that Parthiban murdered many people in Andhra Pradesh two decades ago.
Does Parthiban have, indeed, a history of violence? Is he actually Leo Das, Antony Das's son?
Analysis
After "Khaidi" and "Vikram," director Lokesh Kangaraj developed a cult following among film lovers. He also created a cinematic universe dubbed LCU (Lokesh Cinematic Universe) with these films. "Leo" is the latest addition to this universe, however the plot was inspired by the 2005 Hollywood film "A History of Violence."
Lokesh includes a card stating that he, like many other directors, was inspired by the film and is paying tribute to it. This Hollywood film was also remade without rights in Telugu as "Gaayam 2" in 2010. The Telugu film starred Jagapathi Babu and Vimala Raman.
So, in terms of story, it has a very familiar feel to it. Lokesh Kanagaraju hasn't added anything to this simple plot other than a purpose for Sanjay Dutt's character to look out for his estranged son Leo. I loved Lokesh's "Khaidi" very much. "Vikram" was also treated differently. But, "Leo" left me in boredom, for the story and screenplay was predictable and clichéd, and the other is there is no high moment in the entire film.
The forced inclusion of the Napoleon figure from "Khaidi" into this novel tells us that Lokesh Kanagaraj is struggling to infuse new ideas. In the second half, a sequence involving Napoleon and a hyena is reminiscent of the "Khaidi" setting. The sniper fight sequence in "Jailor" was also similar.
Aside from that, "Leo" falls short mostly on an emotional level. The explanation presented for Leo's concealment of his true identity, as well as the insertion of a female character in the flashback episode, do not work. The film becomes tiresome to watch from the moment Sanjay Dutt enters the scene, with one protracted fight sequence after another.
The mindless violence has become numbing.
The film also shows Lokesh Kanagaraj increasingly allowing action directors Anbariv and music director Anirudh Ravichander to control the show rather than the narrative or story. Both of these technicians have done an excellent job. Manoj Paramahamsa's camerawork is really excellent, particularly the way he captured the bullet fire scenario in the early half.
Vijay's performance stands out among the actors. He is fantastic as Parthiban, who goes to great lengths to defend his family. Vijay's emotional outburst with his wife played by Trisha as she returns from Andhra Pradesh reveals a glimpse of both actors' excellent performance.
Bottom line: Despite top-notch technical prowess and Vijay's excellent acting, "Leo" fails to engage. The film contains extreme violence and a predictable and clichéd plot.
Rating: 2.25/5
By: Jalapathy Gudelli
Movie: Leo (Telugu dub)
Cast: Vijay, Trisha, Sanjay Dutt, Arjun Sarja, Madonna Sebastian and others
Music: Anirudh Ravichander
Director of Photography: Manoj Paramahamsa
Action: Anbariv
Editor: Philomin Raj
Art Direction: N. Sathees Kumar
Written and Directed by" Lokesh Kanagaraj
Producer: Lalit Kumar
Release Date: Oct 19, 2023