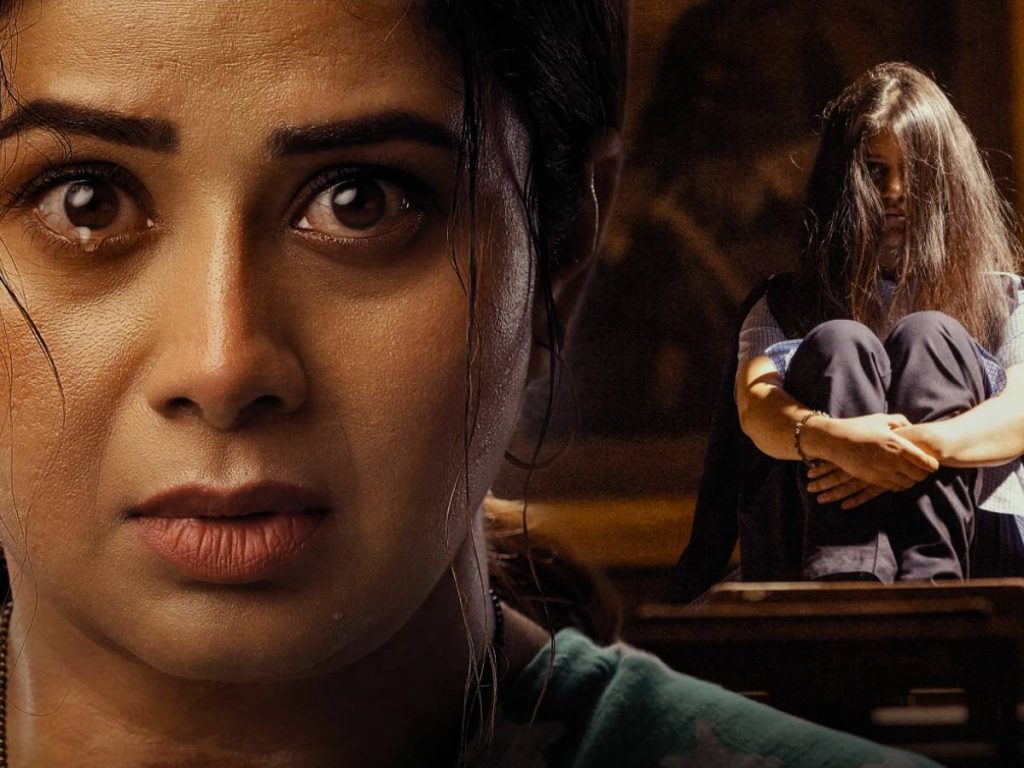 What's it about?
In an apartment in Hyderabad, a school teacher Neelam (Sangitha) lives with her teenage daughter Naaziya. Gopi (Tiruveer) who also resides in the same plot bonds with them and helps them regularly.
Gopi a IT employee likes his colleague (Kavya) but has no guts to ask for a date. After many failures, he finally gathers courage and approaches her and she agrees to. While they are getting to know each other in his room, suddenly Neelam comes to his room seeking his help. Gopi finds that her daughter Naaziya is behaving as if she was possessed. Doctors declare her psychological problem. But Neelam seeks the help of a baba who generally deal with the possessed.
Rizwan (Subhalekha Sudhakar) and his disciple (Satyam Rajesh) arrive to assist them. Rizwan discovers that the girl is being possessed by a ghost. Gopi travels to a village in search of a person connected to Naaziya and discovers the story of Masooda, the ghost who entered Naaziya's body. What is Masooda's story, and who is she?
Analysis
'Masooda,' an Urdu word, means fortune or good luck. It is the name of a ghost in "Masooda," a new horror thriller directed by newcomer Sai Kiran and produced by Rahul Yadav Nakka (of "Agent Sai Srinivas Athreya"). The ghost's religion makes a significant difference in this generic horror story. The story's backdrop, a Muslim family in trouble and Muslim babas assisting them, adds some novelty.
'Masooda' starts off on an intriguing note, with a fifteen-minute episode of a ghost killing people. The plot then shifts to a single mother and her daughter getting into trouble, with their neighbour Gopi assisting them. By making Gopi the central focus after it is established that the young girl is possessed, the story devolves into a standard horror drama. His character arc becomes predictable.
Once it is established that the girl is possessed, Gopi, being a good neighbour, comes to help and goes above and beyond to learn about Masooda. Masood's story turns out to be routine. The final hour drags on and on, with the sequences from the "Exorcist" film.
The second half is filled with blood, violence, and frightening moments, but none of them provide thrills. The ghost story lacks an engaging thread. The technical elements are used to entice audiences rather than with the engaging screenplay. The final hour is completely dull. It not only needs to be trimmed, but it also lacks novelty.
While the new director succeeds in setting the tone and eliciting the best performances from the sound designer, music director, and cinematographer, he falls short in the writing department. Aside from creating standard scenes, the dialogue is also of poor quality. Despite the fact that there are many Muslim characters, their accent is typical 'Andhra Telugu'. There is no touch of Urdu or Deccani accent.
Tiruveer does what is required. Despite not having a strong characterisation, he does justice to the role. Sangitha is good as a mother who is determined to save her daughter. Other actors do their parts well.
The technicians have done superior job. The cinematographer, the sound designer and the music director deserve special mention and appreciation.
Bottom-line: 'Masooda' is a generic horror film about a mother and her friend going to great lengths to help a possessed girl. While certain scenes and the sound design provide a few thrills, the film as a whole suffers from standard writing, an excessive runtime, and a lack of engaging narrative in the final hour.
Rating: 2.25/5
By Jalapathy Gudelli
Film: Masooda
Cast: Sangitha, Thiruveer, Kavya Kalyanram, Akhila Ram, Satyam Rajesh, Satya Prakash, and others
Cinematography: Nagesh Banell
Music: Prashanth R Vihari
Art: Kranthi Priyam
Editor: Jesvin Prabhu
Sound Design: Sync Cinema
Stunts: Ram Krishan and Stunt Jashuva
Producer: Rahul Yadav Nakka
Written and directed by: Sai Kiran
Release Date: November 18, 2022