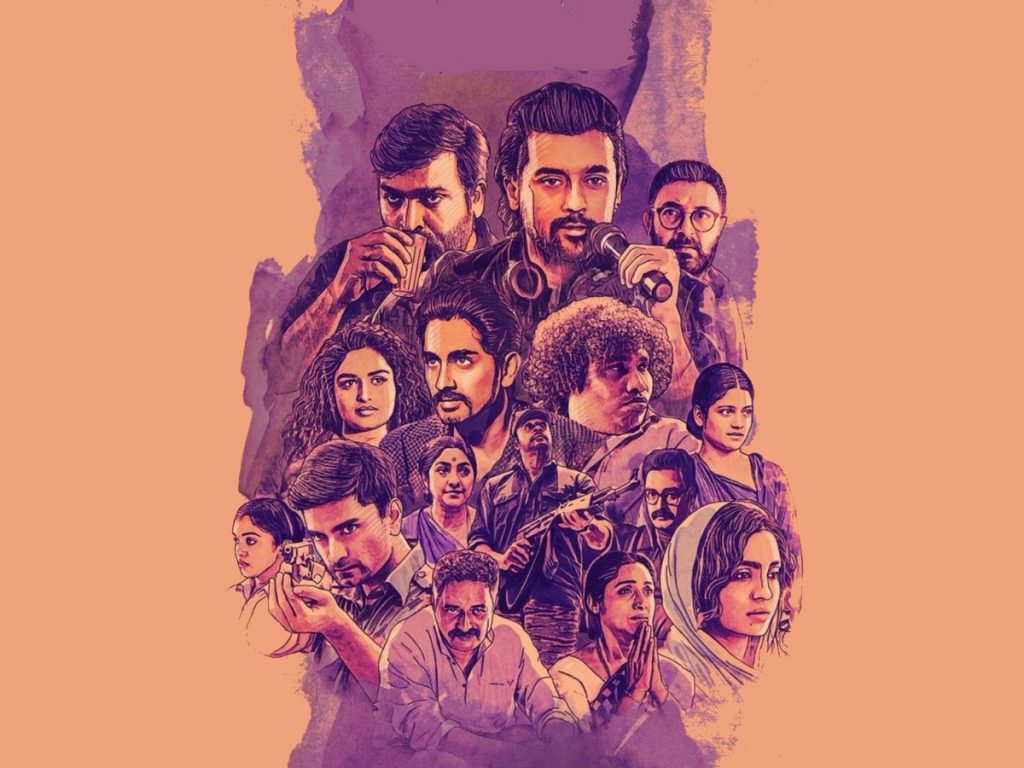 Produced and presented by Mani Ratnam and Jayendra Panchapakesan, 'Navarasa' is an anthology web series that brought many great talents of Tamil cinema coming together. They have collaborated to support the Tamil film industry workers whose livelihood was impacted due to the COVID-19 pandemic.
The anthology has nine stories each depicting an emotion. Nine directors wove stories based on nine different emotions as depicted in Indian acting ideology or Natya Sasthra. The emotions are – Compassion, laughter, wonder, disgust, peace, anger, fear, courage, and love. The stories are: 1) Edhiri 2) Summer of 92 3) Project Agni 4) Payasam 5) Peace 6) Roudhram 7) Inmai 8) Tunintha Pin 9) Guitar Mele Kambi Nindru.
What works
The web series takes nearly 5 hours to watch at a stretch. None of the nine stories are brilliant, a couple of them are pretty good and stir emotions well. Two more are passable.
'Project Agni' that features Arvind Swami and Prasanna in the lead roles is a science-fiction in the lines of Christopher Nolan's 'Inception' and other movies. The idea is exciting. The twist is also terrific. While the production design and the execution (probably budget constraints and pandemic situation) are not up to the mark, it does hold our attention.
The other one that works is the first story Edhiri, directed by Bejoy Nambiar. Starring Revathy and Vijay Sethupathi, it is written by Mani Ratnam. Can a wife pardon the murderer of her husband as she is also guilty of her feelings of personal inadequacy? This is the story of the film. The performances of Revathy and Vijay Sethupathi hold this film.
The other stories that make a decent watch are – Aravind Swami directed 'Roudram' and Rathindran R. Prasad directed 'Inmai'.
What not!
The biggest disappointment in the anthology is Suriya starrer 'Guitar Mele Kambi Nindru.' Directed by Gautham Menon, it is completely meh. Suriya has tried hard to look like a youngster, but the story is so boring. Gautham Menon is rehashing his old movies. He has become another RGV.
Priyadarshan directed 'Summer of 92' starring Yogi Babu hardly works. It hardly evokes laughs, and the scene involving feces puts you off. 'Veera' is an example of lame writing. 'Payasam' starring Delhi Ganesh is another bore.
Bottom-line: 'Navarasa' has stories ranging from good to bad, sublime to lame, and mostly evoke uneven emotions. The effort is laudable, but it doesn't make an engaging watch.

By: Jalapathy Gudelli
Rating: 2.5/5