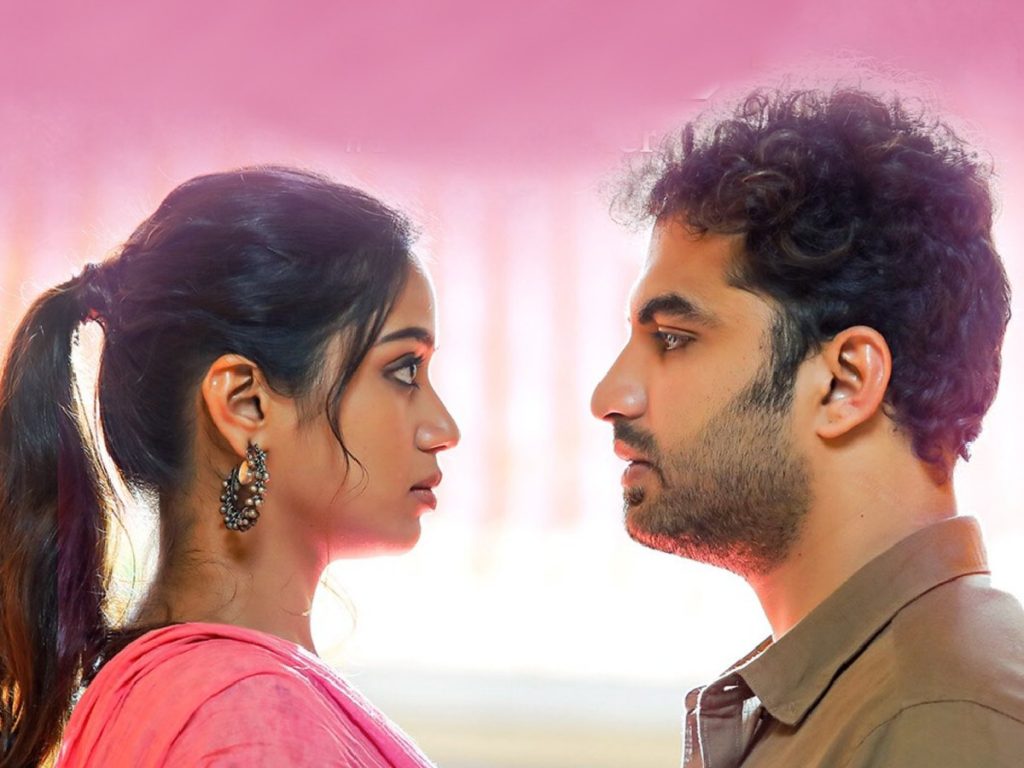 What's it about?
Prem (Vishwak Sen) lost his mother to cancer when he was just 6. His mother told him that if he loves anyone, he gets it in return. In his teens, his friend tells him to propose to girls so that he would be loved by them. He later realizes that girls will fall for him if he gets a job, earns money.
Soon after getting a job, Prem begins looking for girls who can love him. He shifts from Hyderabad to Vizag in search of finding love. Do not ask questions like what has happened to his job, or how did he, being an orphan, get all the money to lead a fancy lifestyle just after securing a job? The film never relies on logic.
In Vizag, he falls in love with two girls but gets cheated. He is back in Hyderabad, where he begins 'loving' a politician Raji Reddy (Murali Sharma), and proposes to him. Before knowing the outcome of his 'love story with Raji Reddy, we are introduced to Prem's flashback in Vizag. He and Theera (Nivetha Pethuraj) had a six-month romantic relationship. What has this connection with the current story in Hyderabad?
Analysis
Psychologists say most men may look for girlfriends/wives similar to their mothers. In 'Paagal', Vishwak Sen has no confusion. He, indeed, seeks love from his girlfriends as his mother did. The story is all about his quest for getting 'love' and affection that his mother showered on him. But despite this theme, the plot of 'Paagal' is illogical on many levels. The main flaw is in the characterization of the protagonist.
Yearning for love is understandable, but turning it into a hero's mission, and searching for it like a robot is cinematic. Vishwak Sen first begins a date with Simran Chaudhary. She is presented as a rich girl in Vizag, but he finds her cheating on him for money. That is the first convenient twist in this movie.
Then there is a whole track between Vishwak Sen and a 'not good-looking' girl, who romance as the protagonists do in Mani Ratnam's movies. This track shows that our filmmakers add anything for the sake of a few laughs. Then, Vishwak Sen even proposes to a man, and this episode is the best example of lame writing. The entire first half focuses on the hero's various love proposals and getting dejected.
The actual story – or the core love story between Vishwak Sen and Nivetha Pethuraj – begins after the interval. While some portions are engaging compared to the first half, this portion, too, is as contrived as earlier.
Everything in this film looks forced, with no proper depth. A good bit of effort seems to have gone into presenting the story differently by linking the plot twist to the hero's mission, but they fell flat after a point.
The connection of Murali Sharma's track to the love story is another forced element.
Coming to performances, Vishwak Sen as Prem is effervescent. Despite irreverent characterization, Vishwak Sen holds the moments with his charm. His hairstyle is similar to that of NTR's in "Oosaravelli".
Nivetha Pethuraj as Theera does justice to her character. They also share good chemistry. Senior actor Murali Sharma is wasted. Music is a plus point. The cinematography is pleasant.
The new director shows skills as a screenplay writer, but the basic story he has written is the main problem.
Bottom line: The title 'Paagal' says it all. Though youthful vibe and some entertaining portions, the film has a silly plot and bizarre romance.
Rating: 2/5
Reviewed by: Jalapathy Gudelli
Film: Paagal
Cast: Vishwak Sen Nivetha Pethuraj, Simran Chaudhary, Megha Lekha
Music: Radhan
Cinematography: Manikandan
Producers: Bekkem Venugopal
The story, screenplay and Directed by: Naresh Kuppili
Release date: Aug 14, 2021