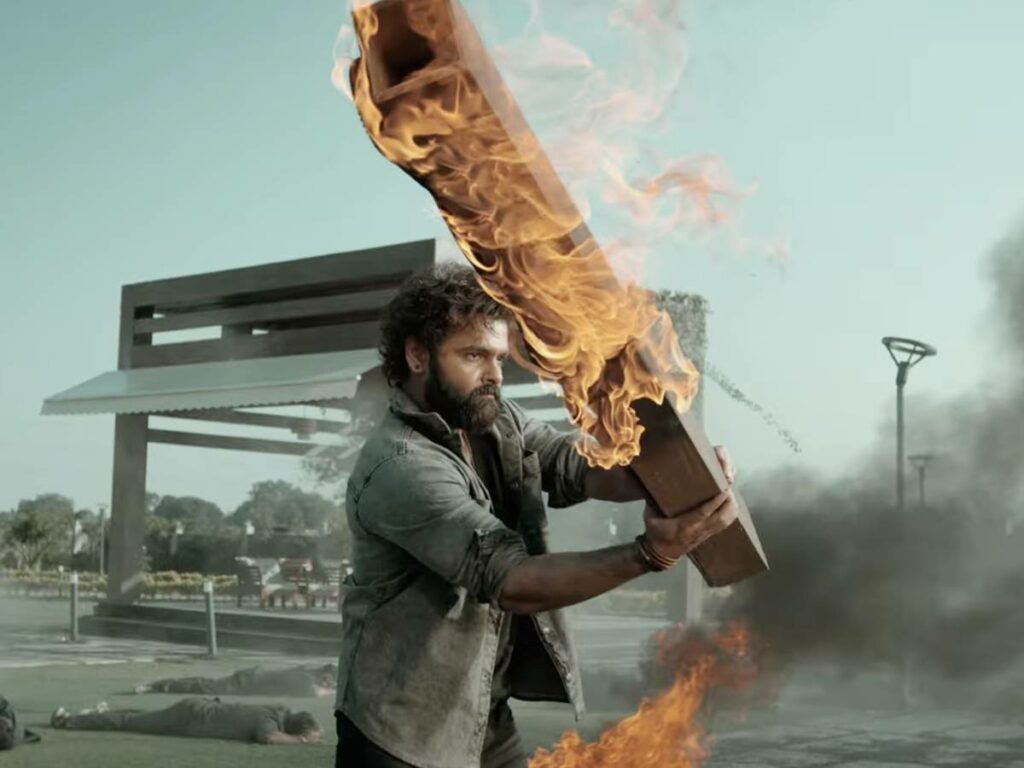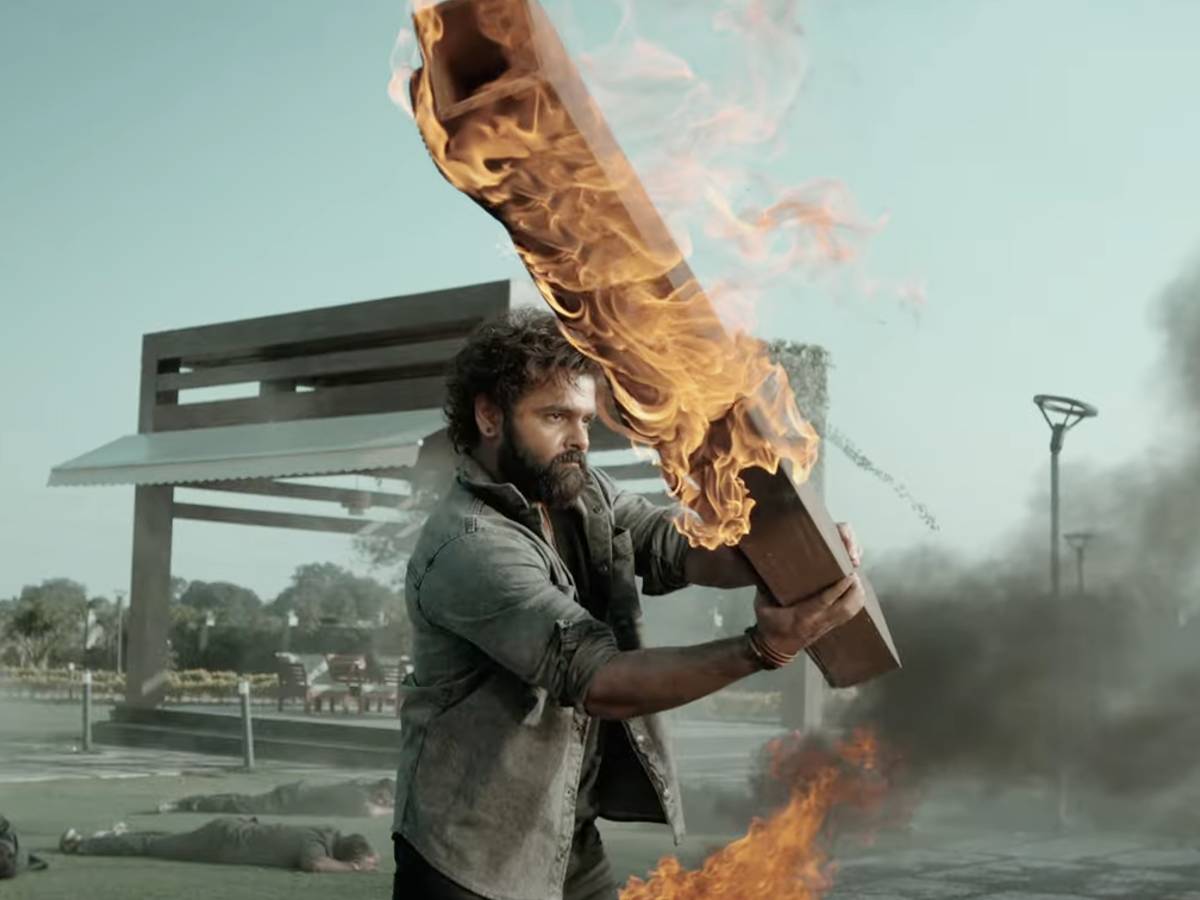 What's it about?
Ramakrishna Raju (Srikanth), a well-known businessman globally, is sentenced to death by a court. His daughter (Saiee Manjrekar) is motionless in a hospital bed.
However, the daughter (Sreeleela) of the Chief Minister of Telangana, is teased by her classmate (Ram Pothineni), who says she is "pretty average." To prove him how powerful she is, she invites him to her home one day. He accepts the invitation and it turns out to be on his way to abduct both her and her sister-in-law, the daughter of the Chief Minister of Andhra Pradesh.
Why did he abduct them and bring them to his hometown of Rudraraju Puram in Andhra Pradesh? Is he related to that Ramakrishna Raju guy, and if so, how?
Analysis
"Skanda" is a template actioner of Boyapati Sreenu, with a hero playing a double role and the protagonist taking on a politician (this time two chief ministers). Ram Pothineni has performed in mass roles and action movies earlier, but playing the lead hero of Boyapati Sreenu is different. Boyapati Srinu's heroes should do ferocious acting, speak loud dialogues, and do heavy-duty action stunts. Ram Pothineni does them with panache and all sincerity.
Bonus for him is that he gets the chance to show three different variations: a Telangana college student who can participate in a Sadar ceremony, a Stanford-educated 'most-eligible-bachelor' in an Andhra village, and a "cult" Rayalaseema guy. Two roles, three different shades!
While it may aid Ram Pothineni in reaching or engaging with a mass audience, as a film, it offers nothing new.
Boyapati manages in keeping our interest in the first half by not exposing the primary plot premise, but the film deviates completely from the most ridiculous interval bang.
Following the interval, the narrative enters a template mode, with a sequence of action scenes and flashback episodes, family scenes, customary songs and a predictable ending.
There are many scenes that look silly. Boyapati takes it granted the government system, security protocols and all just to make his protagonist a superhero. It's absurd to watch a hero arrive at a CM's house, kidnap the heroine, and flee in a chopper while the entire police force stands by. Even more silly is a woman who runs a global corporate company loves a rowdy-like guy.
There are also political satires apparently aimed at the current YS Jagan's government. Dialogues like "Maku Rendu Gantale Current Untundi Nenu Tondaraga Vellali Pump Set on Chesukovali", etc. Additionally, there are scenes and dialogues against the Telangana Chief Minister. While these sequences and dialogues might click with the intended audience, the film suffers from a lack of logic.
As previously said, Ram Pothineni excels. He has performed well in action stunts and mouthing dialogues. Except for Ram Pothineni, none of the actors leave an impression.
Daggubati Raja, Srikanth, Sai Manjrekar, and the actors who play chief ministers, Prince and Prudhvi, have all played their parts routinely. Sreeeleela gains a "curry leaf character."
The film's frames are rich. The production design and the camerawork are lavish. The producer has spent lot of money for lavish look. The action stunts are designed well. Two action stunts – Ram's climax fight and Sadar fight – stand out. Thaman's music is a letdown.
Bottom line: "Skanda" is a typical Boyapati Sreenu mass film. The film is a template over-the-top actioner. Few action sequences work. However, logic is absent throughout.
Rating: 2.5/5
By: Jalapathy Gudelli
Film: Skanda
Cast: Ram Pothineni, Sreeleela, Saiee Manjrekar, Prince, Srikanth, Daggubati Raja, Gautami, Sharath Lohitashwa, Indraja, and others
Dialogues: M Rathnam
Music: S Thaman
DOP: Santosh Detake
Editor: Tammiraju
Action: Stun Siva
Producer: Srinivasaa Chitturi
Written and Directed by: Boyapati Sreenu
Release Date: Sep 28, 2023