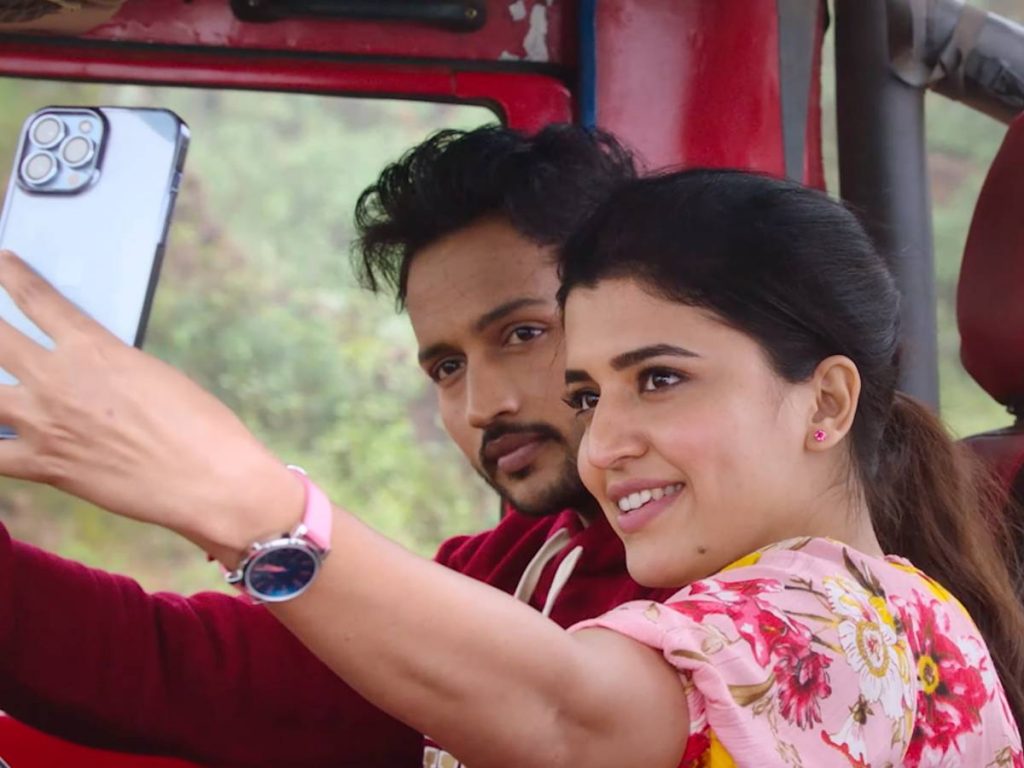 The song 'Adugulo Adugule Veyyana' from the film 'Geeta Saakshiga' was released today. The song is a sweet romantic number. The video was shot on Chitra Sukla and Aadarsh. Gopi Sundar's musical touch is evident in the song.
Rehman wrote the song, which was sung by Amrutha Suresh and Sri Krishna.
It features Roopesh Shetty, Srikanth Iyengar, Bharani Shankar, Jayalalitha, Jayashree S Rajesh, Anitha Chowdary, Sudarshan, Raja Ravindra, and Srinivas IAS in various roles.
Geeta Saakshiga, based on true events, has generated some buzz with these songs.