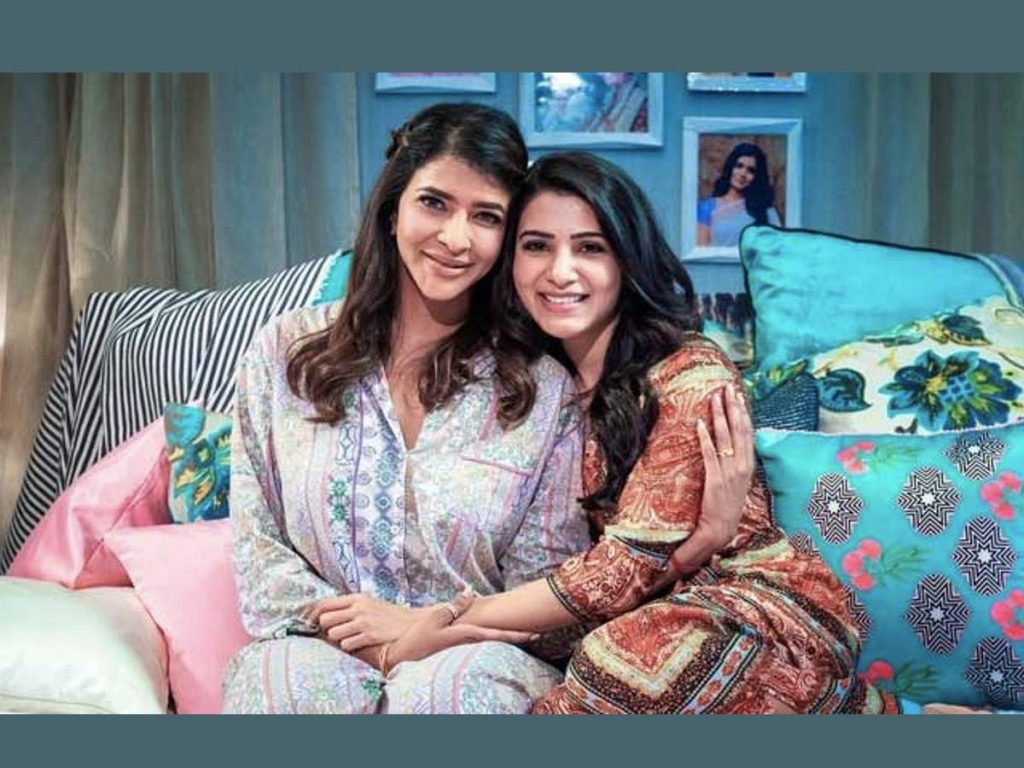 Samantha unveils "Telusa Telusa" from AgninakshatramLakshmi Manchu has turned her attention to her film after the whirlwind celebrations of her brother's wedding with Mounika Bhuma. "Agninakshatram" is her next film.
Samantha launched the song "Telusa Telusa" from the film. Lakshmi and her daughter Nirvana appear in the song, which is about women's empowerment.
"I am thrilled to reveal Telusa Telusa from the movie #Agninakshatram by @LakshmiManchu So turn up the volume and listen now," Samantha tweeted.
Lakshmi said, "My daughter features in the song, she has done a few cameos here. The beauty of this song is that we only speak of women empowerment and not a single word to put men down".
The song was choreographed by Brinda master. Sunitha Sarathy, Sireesha, and Aditi Bhavaraju provide vocals for this song, which was composed by Achu Rajamani. The lyrics were written by Kasarla Shyam. The film was directed by Vamsee Krishna Malla.
The song is out now on Youtube.