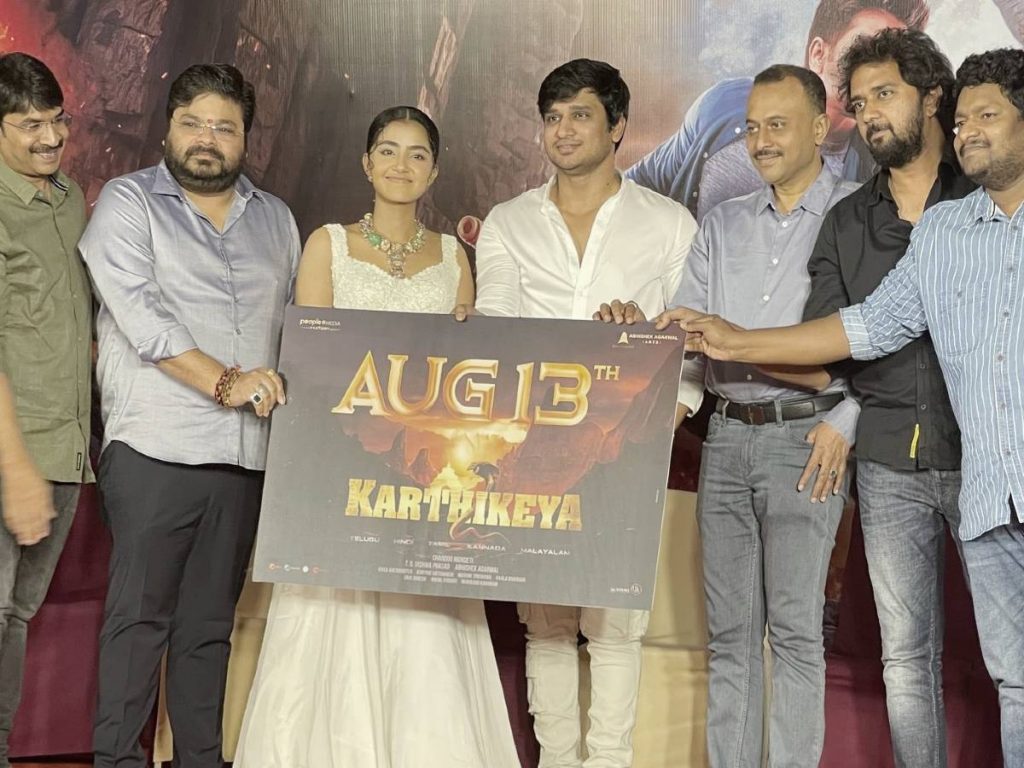 'Karthikeya 2' starring Nikhil Siddharth and Anupama Parameswaran has been facing many problems regarding the release. The film got postponed multiple times. Now, it has changed the date yet another time.
The film will release in the theaters on August 13th instead of August 12, avoiding the direct clash with Nithiin's 'Macharla Niyojakavargam'.
Directed by Chandoo Mondeti, 'Karthikeya 2' is the sequel to the super hit thriller 'Karthikeya'. Produced by People Media Factory and Abhishek Pictures, the thriller was pushed from Jan 22 to August 12. Now, it got postponed by a day.
In a recent interview, Nikhil Siddharth alleged that some bigwigs created problems for his film. He also made comments against the film's heroine Anupama Parameswaran for avoiding promotions.
But Anupama Parameswaran attended today's press meeting about the film's new release date. She said that the constant changes in release date were the reason for her absence from the promotions.